How is Hamas copying Hezbollah in Lebanon?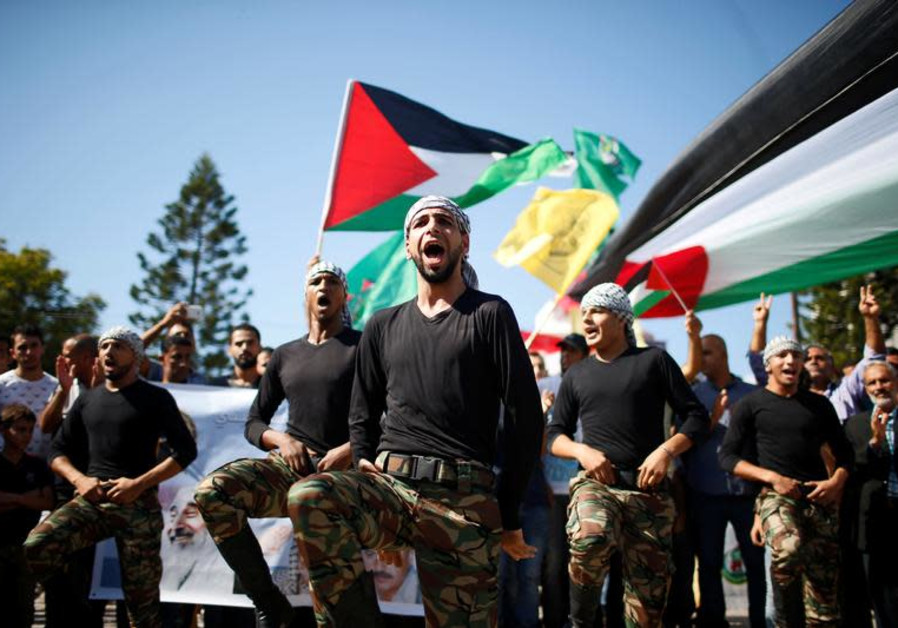 Last May Hamas unveiled a policy document that nominally softened its antisemitic positions while still calling for the "complete liberation of Palestine, from the river to the sea."
From Israel's point of view, what was interesting about that document was not what was in it – because the organization did not alter its ideology – but rather that Hamas felt compelled to issue it. It was widely viewed in Jerusalem as the terrorist organization's effort to improve its standing both in the Arab world and with certain elements of the international community.
That Hamas issued this document was interpreted as a sign of how bad it was hurting. It took a major beating in the 2014 war, living conditions inside Gaza were dire, Egypt had turned against it, and its traditional sponsors – Egypt's Muslim Brotherhood, Qatar and Turkey – all had major problems of their own. Hamas felt that one way to perhaps improve its position was to issue what might be perceived to be a new charter.
The same can now be said – and actually is being said – about the Fatah-Hamas accord that was signed in Cairo. As Intelligence Minister Israel Katz put it on Thursday, the agreement is "but a convenient cover for Hamas's continued existence and activity as a terrorist organization while relinquishing civilian responsibility for the Gaza Strip, which deteriorated badly under its brutal rule."
In other words, if Hamas were not reeling, it would not have reached this agreement with Fatah.
And Hamas is reeling. Gaza is falling apart, Hamas's patrons Qatar and Turkey do not have the same clout as they did a few years back, Egypt wants to clip its wings, and other Sunni Arab states – understanding that there can be no progress on the diplomatic front if the Palestinian political entity is bifurcated – have pressed the Palestinian Authority to take economic steps to regain control of the Gaza Strip.