Source: Xinhua

   2017-01-27 00:51:46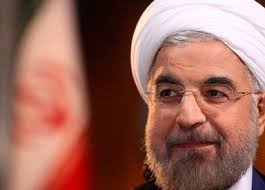 TEHRAN, Jan. 26 (Xinhua) —
Iran
's Foreign Ministry on Wednesday urged
Israel
to immediately stop the construction of new settlements in the occupied territories of Palestinians.
Iranian Foreign Ministry Spokesman Bahram Qasemi said continuous construction of the settlements in the Palestinian territories is against the international laws, semi-official Fars news agency reported.
Qasemi called on the international community to pressure Israel which, he said, has "defied the UN resolutions" and has continued its aggressive and expansionist policies.
On Tuesday, Israel announced a plan to build 2,500 new housing units in Jewish settlements in the occupied West Bank.
Israel seized East Jerusalem in the 1967 Mideast War, along with the rest of the West Bank and the Gaza Strip. It later annexed East Jerusalem and declared it as part of its "eternal" capital, in a move that has never been recognized by the international community.
DEBKAfile  Exclusive Report  January 13, 2017, 9:48 AM (IDT)
There were two unclaimed explosions in Damascus overnight Thursday and early Friday (Jan.12-13) – one at an officers club in Damascus and the second at Mezzeh airport, which Syria alleged was the work of the new Israeli S-35 stealth aircraft firing across the border from a point over the Sea of Galilee.
There was no claim to either of the attacks.
The standard Israeli policy of striking any Iranian arms shipments for Hizballah in Lebanon when they cross through Syria would not longer be applicable to any such air strike, if indeed one was launched..
The Lebanese Shiite Hizballah deploys 9,000 elite fighters in Syria to fight for Bashar Assad. Its Iranian arms supplies no longer need to risk being trucked through Syria to Lebanon; they can be delivered directly to Hizballah bases in Syria without exposure to Israel air strikes.
Indeed, should the pro-Iranian Hizballah decide to go back to shooting missiles at Israel – or using Iranian-supplied unconventional weapon – it has new launching pads readily available in Syria from those very bases. They are located in the Qalamoun mountains in western Syria and at Zabadani, a Syrian ghost town near the Damascus-Beirut highway, which the Lebanese terror group has made its military center.
Both would be obvious targets for Israel to attack rather than Damascus' Mezzeh airport.
Tehran, having grasped from bitter experience that Mezzeh is under close surveillance by Israeli intelligence, no longer uses its facilities. Instead Iran flies arms shipments for Hizballah to Beirut by commercial aircraft, which Israel prefers not to attack, or overland through Iraq to northwestern Syria, where the consignments are picked up and transferred to Lebanon by sea.
So if an Israeli F-35 air strike on the Damascus airport should be confirmed, its target would not have been Iranian and Hizballah military supplies. Mezzeh is the site of a sterile zone set aside for the exclusive use of President Bashar Assad, his family and his top military and intelligence chiefs. It also houses laboratories for developing and manufacturing unconventional weapons, as well serving as the main command center for the 4th Division, whose Republican Guard unit protects the president, his family and members of the ruling caste.
In the first attack, a suicide bomber blew himself up Thursday night at the officers' club in the heavily policed Kafra Sousa district of Damascus. At least ten people were killed and dozens injured. Located there are the homes of many Assad loyalists in the security and military establishments, as well as top secret facilities.
The ability of a suicide bomber to penetrate one of the most heavily secured locations in Damascus and blow up at an exclusive regime watering hole raises questions about the inner workings of the Assad regime.
Some unknown hand struck into the heart of that regime in the space of a few hours – not once, but twice.The Assad regime used its standard scapegoat, Israel, for covering up embarrassing and inexplicable occurrences.
However, DEBKAfile's military and intelligence sources disclose that the regime has reached an awkward crossroads. The Russians have taken charge of the Syrian war and no longer bother to consult with the Syrian president or Iran on its conduct. They are deeply immersed in preparing the Syrian peace conference they are sponsoring which is scheduled to open at Astana, Kazakhstan on Jan. 23.
If Moscow coordinates its Syrian strategy with anyone, it is Turkish President Tayyip Erdogan, but even then only to a limited extent.
The Syrian ruler and Iran, after being sidelined by the Russians, are following their example. Both have taken to holding their cards close to their vests and operating under in close secrecy.
In an attempt to pierce the resulting aura of mistrust spreading over the staunch Iranian-Syrian alliance, Ali Shamkhani, Secretary of the Supreme National Security Council of Iran and one of supreme leader Ayatollah Ali Khamenei's closest confidants, was sent to Damascus Sunday, Jan 8, to find out what is going on there
The mystery deepened further Friday morning, when Syrian state media ran photos of a big blaze – which may or may not be authentic – to illustrate the alleged Israeli attack on Mezzeh airport.
11/11/2016
One strike on the besieged town of Douma killed eight people including three children
At least 11 people including four children were killed on Thursday in air strikes on rebel-held areas near the Syrian capital, a monitor said.
One strike on the besieged town of Douma killed eight people including three children, according to the Syrian Observatory for Human Rights.
A separate strike on nearby Sabqa killed two women and a young girl, it said.
The raids are part of a six-month offensive by government forces that has chipped away at rebel-held villages and farmland across Eastern Ghouta, according to the Observatory.
Douma, the largest town in the Eastern Ghouta area with more than 100,000 residents, is surrounded and regularly shelled by pro-government forces.
Syria's five-year conflict has left more than 300,000 people dead.
Middle East Eye
However, according to Dr. Ely Carmon of the IDC's International Institute for Counter-Terrorism on Sunday, the incident does signal heightened terror threats facing Israel.
Details surrounding the incident are still hairy with the tone of both US and Jordanian officials implying that it was a deliberate attack. Yet, officials also say that the investigation is still ongoing and they have refrained from a formal public declaration about the motivation or identities of those who shot the US trainers.
The narrative provided to date by various Jordanian officials has also indicated the possibility of a spontaneous outbreak of tension between certain Jordanian and US military personnel over recent, heightened friction between the sides, with several Jordanians also hurt in the incident.
But assuming the incident was a terror attack, Carmon, who has also advised the Defense Ministry and participated in NATO workshops on terrorism, said the shooting still needed to be put into the greater picture of complex events impacting terror in Jordan, Israel and their neighbors.
He said that "US-Jordan cooperation is huge" and is a "key bridge to other states like Egypt, Saudi Arabia, Syria and Israel."
Carmon explained that "the US has an interest in a stable regime, Jordan needs assistance, including military and economic and the backing of a superpower."
For the US and Israel, Jordan is a firewall of stability against ISIS and other terror groups trying to spread their influence from Syria and Iraq.
He said ISIS, Hezbollah, Iran and other groups "are trying to get into Jordan and know it is important, but until now have had very limited success."
There has been some ISIS success in infiltrating the Beduin community in Jordan, noted Carmon, but mostly Jordan has stopped them and has recently arrested some Hezbollah-Iran cells.
The big concerns are that the last year or two have caused internal divisions within Jordan where the Muslim Brotherhood and even the broader population is not ready to fight a war with ISIS.
These seeping divisions, along with the 1.5 million Syrian and Iraqi refugees in Jordan with no horizon for an improved situation, is a combustible situation for ISIS and others to inspire "lone wolf" attackers, said Carmon.
He explained that the same threats that these terror groups pose to Jordan can also apply to Israel either by undermining Jordan as a bulwark of stability and a quiet border for Israel or by building more of a foundation for terrorists to sneak into Israel from Jordan.
However, the biggest threat that he said the attack highlighted is the escalating terror threat to Israel, Jordan and US advisers in the region after ISIS's expected fall in Mosul and other locations.
While these expected victories go a long way toward reducing ISIS's regional power, large numbers of ISIS's foreign fighters are expected to retreat, survive and pose a lower-grade but potent terror danger in the area in other ways, he said.
Israel could find itself tracking an influx of terrorists in Turkey and Jordan, but also closer to home in the Sinai, where ISIS can try to recruit Israeli-Arabs or Beduins from close range.
One interesting phenomenon he pointed out which may help Jordan push back against infiltration and terror by ISIS is the government's cooperation with other Jihadist groups, who it then co-opts to stand against ISIS.
Carmon gave Abu Muhammad al-Maqdisi, a central Salafist figure in Jordan and a former mentor of Abu Musab al-Zarqawi, and Abu Qatada, who was involved with terror groups including in England until being extradited to Jordan.
Both Jihadist leaders received some favorable treatment from Jordanian law enforcement in return for making "strong statements against ISIS," said Carmon. Their standing with the Jordanian government in turn can insulate it from criticism for fighting ISIS.
Overall, Carmon called the incident very embarrassing for Jordanian and US intelligence and counter-terror cooperation. He added that both sides hope the attack was carried out by a lone-wolf or the result of a misunderstanding, and want to resolve the matter quickly so as to stabilize cooperation.
In November 2015, a Jordanian army officer said to be inspired by ISIS killed two US private security contractors and a South African at a US-funded police training facility.
Many Jordanians oppose the government's close counter-terrorism cooperation with the US and Israel, including working with the US on airstrikes against ISIS, while receiving hundreds of millions of dollars in aid in return.
11/04/2016
Russia will reinforce its flotilla which is currently located near the shores of Syria with its newest frigate from the Black Sea Fleet, Admiral Grigorovich.
This was reported by Russian RIA news agency citing an informed source in the Russian military in the Crimea. According to the source, the ship was preparing to sail from the port of Sevastopol on Thursday.
"The newest rocket frigate of the Black Sea Fleet, Admiral Grigorovich, is leaving its base in Sevastopol today and is heading for the Mediterranean where it will join the flotilla of the Russian ships stationed near Syrian shores," the source rold RIA Novosti.
According to him, the Admiral Grigorovich will be a "considerable reinforcement " to the Mediterranean flotilla of the Russian Navy.
"This is a multi-purpose ship, it can strike very remote targets both in the sea and on the ground. It will also be integrated in the unified air defense system of the Russian military in Syria. This will be a very good real life combat experience for the crew of the ship, " stated the source of the agency.
"Before the beginning of the mission the crew of the ship tested the work of the onboard artillery, its ability to repel the air attacks. The crew also practiced integration with the marine aircraft and anti-submarine helicopters," the source added.
According to open military sources, the Admiral Grigorovich is capable of carrying up to 8 Kalibr class cruise missiles and also up to 36 Shtil-1 missiles, which is a Navy version of BUK missiles.
Frigates of Russia's Project 11356 have a displacement of 4000 tons, maximum speed of 30 knots, endurance of 300 days and the crew of 200 servicemen.
Apart from the missile systems it also has 100 mm artillery unit, Smerch-2 anti-submarine rocket launcher, 533 mm torpedoes and Ka-31 helicopter.
In June 2016, Admiral Grigorovich arrived in Sevastopol and became a part of the Black Sea Fleet.
uawire
The Admiral Kuznetsov was deployed by Moscow to the Syrian coast on October 15, leading a naval task force that included the Pyotr Veliky battlecruiser along with the Severomorsk and Vice-Admiral Kulakov anti-submarine warfare destroyers.
The Kuznetsov, touted by Russia as a symbol of power, has 15 aircraft on board, including Su-33 air defense fighters, Su-25UTG ground attack aircraft, MiG-29KUB two-seater multi-role fighters as well as Ka-52K attack helicopters.
Russia's Defense Ministry said in a statement that "the goal of the campaign is to ensure a naval presence in operationally important areas of the oceans."
(Netanyahu says Russia has "variegated interests" to cooperate with Israel)
The growing Russian presence in the eastern Mediterranean sea, with an aircraft carrier capable of detecting many, if not all, Israeli military activities, coupled with the advanced S-300 and S-400 air-defense batteries it has already deployed to Syria, is a cause of concern to many.
A US Defense Official quoted by the Washington Post said Washington was "very concerned" about the deployment of the S-300s, adding that "we're not sure if any of our aircraft can defeat the S-300." And that is a concern shared by Jerusalem, as Russia has not only deployed the S-300 to Syria, but also to it's foe, Iran.
As an ally of Syrian President Bashar Assad, Moscow finds itself part of an alliance between Damascus and Tehran.
Ofer Fridman, visiting research fellow, at the Department of War Studies at King's College in London told The Jerusalem Post that "there are two different games on two different levels that the Kremlin plays in the region. The cooperation with Iran in support of Assad is strategic, while the military coordination with Israel is of a tactical nature."
Former Israeli Air Force commander, Maj.-Gen. (res.) Eitan Ben Eliyahu told the Post that despite this alliance, Moscow would "do anything to stop a conflict with Israel" but warned, "we must keep in mind that conflict with Russia could happen," and if it does, Israel would have no other choice but to destroy the S-300s.
Fridman agreed, saying that "Russian military presence in the Middle East is definitely a reason for concern, but not for panic" as "both sides are not interested in mistakes and therefore there is true coordination and cooperation that is based on mutual respect out of interest."
With both Russia and Israel carrying out military operations in war-torn Syria, the two nations have implemented a system to coordinate their actions there in order to avoid accidental clashes.
Up until the Russian intervention in Syria, Israel enjoyed air superiority in the Middle East. But the mobile S-300 and S-400 batteries are capable of engaging multiple aircraft and ballistic missiles up to 380 km. away, putting significant parts of Israel in its crosshairs.
No jet can be launched without Russian radar locking on and tracking their flight routes, except for those taking off from IAF bases in the southern Negev, .
With the S-300 and S-400, Moscow has restricted Israel's strongest deterrence, its Air Force.
Despite the restrictions, Israel allegedly struck targets in Syria after Russia deployed the S-400 to Khmeimim Air Base in the southeastern Syrian city of Latakia.
And while relations remain friendly, Israeli concerns were raised during a recent phone call from Prime Minister Benjamin Netanyahu to Russian President Vladimir Putin, as well as during a meeting of senior Israeli and Russian officials at the Foreign Ministry in Jerusalem on October 27.
According to Russia's Izvestia newspaper, Israel also requested the Russian Defense Ministry to develop new coordination procedures following the deployment of the S-300s to Syria's Tartus to avoid accidentally shooting down Israeli aircraft.
And as Fridman told the Post, "It is only a matter of time before a coordination mistake will happen."
The deployment of the S-300 has been discussed for the past several years, giving Israel time to develop new methods to blind radar and anti-aircraft units, electronic warfare that Israel is well-known for.
According to foreign reports, Israel has already quietly tested ways to defeat the S-300, activating one of the anti-aircraft systems stationed on the island of Crete during joint drills between the Greek and Israeli air forces in May of last year. That exercise allowed Israeli warplanes to gather data on how the advanced system may be blinded or fooled.
The Russians are said to have breached Israeli airspace on several recent occasions, and even while Israel immediately shoots down any aircraft that penetrates its airspace, Israel has not shot down any Russian aircraft.
JPost
11/03/2016
Likud MK Avi Dichter warns Tehran has not abandoned its nuclear aspirations and seeks to rebuild the Persian empire
Iran commands a force of up to 25,000 Shiite Muslim militants fighting in the Syrian civil war, a majority of them from Afghanistan and Pakistan, according to former Shin Bet chief Avi Dichter, who now chairs the Knesset Foreign Affairs and Defense Committee.
In a briefing with a delegation from the Swiss parliament, Dichter, a Likud MK, also echoed warnings issued previously by Prime Minister Benjamin Netanyahu and other senior Israeli officials who have said that Iran has not abandoned its aspirations to develop nuclear weapons and was playing a long game with the West, despite the 2015 Iranian nuclear deal with western powers.
Iran, he added, "has not abandoned the idea [of pursuing] nuclear weapons. It only put it on hold so it can recover [from sanctions] and rehabilitate its international image."
Tehran and six world powers signed the accord last summer aimed at reining in Iran's controversial atomic program in exchange for lifting punishing international sanctions. A number of regional Sunni states opposed the agreement, as has Israel, warning that Iran was simply playing for time.
"Up until a year and a half ago, Iran was the reason for regional instability. It's amazing and sad to see how among Western states, it is now perceived as a stabilizing force," Dichter said.
Dichter also warned of Iran's global aspirations as a Mideast power, explaining that the Islamic Republic's "dream is to control Islam's holiest sites — Mecca and Medina."
"We have to ask ourselves, why are the Iranians developing missiles that can reach targets 2,000 km away, more than twice the distance [from Iran] to Israel? Egypt and Saudi Arabia are also in their cross-hairs. Some 2,000 years ago, Iran was an empire and it wants to become one again," he said.
In Syria, Dichter said the "foreign legion" of 25,000 was sent to fight Sunni rebels opposed to Iranian ally President Bashar Assad, and not only against the Islamic State terror group.
Dichter said that fighters from Iranian proxy Hezbollah were dispatched to Syria because the Lebanese terror group's militants were more suited to guerrilla warfare and to fighting against terrorist organizations, unlike soldiers from the Iranian military who are versed in fighting other armies.
But, he warned, more than five years of fighting in Syria has strengthened Hezbollah's abilities and training, turning it into a "more established and military-like" fighting force, despite its losses — some 1,600 according to Dichter — in the war.
Amid a spate of terror attacks in Europe over the past two years, perpetrated by terror cells linked to the Islamic State or an al-Qaeda affiliate in Syria and often consisting of Muslim men who left their European birth countries to fight in Syria, Dichter insisted Europe must act to prevent foreign fighters from returning to the continent.
"Those who go to Iraq or Syria, it's not to attend a Bob Dylan performance, and European security services must operate accordingly," he told the delegation.
Times Of Israel
11/01/2016
During the inaugural address, the new Lebanese president gave some indication about his vision for the nation going forward
For the untrained ear, President Michel Aoun's inaugural speechsounded like a mishmash of old chewed slogans about Lebanese "national unity", harmony and patriotism. But between the lines, Aoun loaded his speech with code words that gave away the nation's policy under his tenure.
First, according to Aoun, Lebanon will stay diplomatically neutral, thus giving Iran the advantage over Saudi Arabia. Second, Lebanon will sponsor "resistance" to "liberate" Israeli-occupied Lebanese territory. Third, Lebanon will "fight terrorism preemptively" inside Syria, and — in coordination with Assad — will deport Syrian refugees.
Even though Aoun called for the implementation of the Constitution, including its 1990 Taif Amendment, he contradicted Taif in his very same inaugural speech. After 1990, Lebanon's president lost the prerogative to independently define the country's policies. Instead, policies were to be agreed on — collectively — by a nationally representative cabinet. Aoun should have promised to protect the constitution, not violate it in his first speech.
In his "presidential foreign policy," Aoun said Lebanon should "steer clear from foreign conflicts." While such statement sounds good, it came in the same paragraph that talked about the Arab League. Aoun wants a policy independent of this league, read Riyadh and Doha. Aoun's son-in-law Foreign Minister Gebran Bassil had already raised the ire of the Saudis when the league unanimously voted to denounce the attacks on Saudi diplomatic missions in Iran in January. Back then, even Iran's President Hassan Rouhani denounced the attacks, and so did Iran's closest Arab allies, like Iraq. Bassil's vote stood out and caused Gulf countries to deport Lebanese expats. It seems Aoun thinks that vote was good and should become policy.
Right after giving Iran what it wanted, President Aoun delivered what Hezbollah wanted. "In the conflict with Israel, we will not spare any effort or resistance to liberate what remains of occupied Lebanese land," Aoun said, thus trashing UNSC Resolution 1701, which calls for diplomatic resolution for disputed border territory between Lebanon and Israel.
The paragraph that followed saw Aoun take Assad's side in the Syrian war, as he declared that Lebanon will combat terrorism "preemptively," a word that Hezbollah leaders often use to explain that the party should fight terrorism on Syrian territory before terrorists find their way to Lebanese territory.
Interestingly, Aoun made an exclusive connection between terrorism and Syria. Terrorism is a worldwide epidemic that nations are standing up to and fighting. But in Aoun's speech, the word terrorism preceded his talk about Syria. "We will deal with terrorism preemptively… until we eradicate it, and we also have to deal with the issue of Syrian refugees by securing their swift return," Aoun said, adding that his policy for Syria will be implemented in coordination with "relevant states and authorities." In other words, Aoun plans to reinforce bilateral cooperation with the Syrian government under Assad, a government that has been isolated by three fourths of the planet's governments.
Before closing his speech, Aoun presented Hezbollah with another favor. "Security stability is dependent on coordination between security agencies and the judiciary… and it's the duty of the state to liberate both from political patronage," Lebanon's new president said in a clear message that, on top of his priorities, will be to undermine the Internal Security Force (ISF), a police agency that has been on Hezbollah's bad side for a long time, to the extent that some believe the party liquidated the agency's top intelligence officer, Wissam al-Hassan, in October 2012.
So while Aoun's inauguration speech sounded rosy and benign, it was in fact dedicated to paying back his backers, and promising to go after his detractors.
Needless to say, the Lebanese state is in such a dire situation that it does not matter who the president is or what he promises. The Lebanese state is weak, its president irrelevant, its agencies corrupt and its debt overwhelming. No matter what Aoun says in his inaugural speech, or any other speech, Hezbollah is the force that has the final word on every Lebanese issue, domestic or foreign. Aoun only gives Hezbollah's de facto policies an official state blessing.
The presidency will be a nice retirement plan for the aging Aoun. He will use it to leverage his share in the state and promote his guys. But he will have little influence, whether in regional conflicts, the Syrian crisis or local issues.
NOW.
11/01/2016
Russian Defense Minister Sergei Shoigu said on Tuesday a Western failure to rein in violent Islamists in Syria had indefinitely delayed the resumption of peace talks.
Shoigu said that rebels backed by Western governments had been attacking civilians in the Syrian city of Aleppo, despite a pause in Russian and Syrian air attacks.
"As a result, the prospects for the start of a negotiation process and the return to peaceful life in Syria are postponed for an indefinite period," Shoigu said.
Russia backs Syrian President Bashar al-Assad in Syria's civil war, and its military operation in Syria, now in its second year, has shored up Assad's position. That has put Moscow on a collision course with Washington and its allies who want Assad removed from office.
Since Oct. 18, Russia and its Syrian allies say they have halted air attacks in Aleppo. Western governments had alleged that the strikes had been killing civilians in large numbers, an allegation Moscow denied.
But the pause in the air attacks on Aleppo is fragile: Russian President Vladimir Putin said last month its continuation depended on the behavior of moderate rebel groups in Aleppo and their Western backers.
Shoigu, who was addressing a meeting of Russian military officials, railed against those rebels and their backers, saying they had squandered a chance for peace talks.
"It is time for our Western colleagues to determine who they are fighting against: terrorists or Russia," Shoigu said, in remarks broadcast on Russian television.
"Maybe they have forgotten at whose hands innocent people died in Belgium, in France, in Egypt and elsewhere?"
Listing attacks he said had been carried out by Western-backed rebels inside Aleppo, he said: "Is this an opposition with which we can achieve agreements?"
"In order to destroy terrorists in Syria it is necessary to act together, and not put a spanner in the works of partners. Because the rebels exploit that in their own interests."
Shoigu said he was also surprised that some European governments had refused to allow Russian navy vessels bound for Syria to dock in their Mediterranean ports to refuel or take on supplies.
But he said those refusals had not affected the naval mission, or interfered with supplies reaching the Russian military operation in Syria.
(Reporting by Katya Golubkova; Writing by Christian Lowe; Editing by Andrew Osborn)
10/27/2016
Brig. Gen. (res.) Eli Ben-Meir, who retired from the IDF earlier this year after a three-decade army career that included stints as chief intelligence officer and head of the Military Intelligence Directorate's Research and Analysis Division, said that the cyber attack that disrupted internet service on the US East Coast last week "was a reminder for those who needed one" about the dangers posed by hackers.
Ben-Meir, who currently works as a partner in a start-up company he co-founded that deals with cyber security at the state level, spoke by phone with The Algemeiner on Wednesday ahead of two US speaking tours he will be conducting in the coming months.
Prime Minister Benjamin Netanyahu often says he wants Israel to become a global cyber power. In your view, has it reached that point yet?
"I don't know if the word power is the best, but I think Israel is one of the leading countries in, first of all, understanding that this is an existing threat — it's not something to worry about in the future, it's already here. It's a wave of warfare that we are now in the middle of. And Israel is in the top-tier of countries, in terms of — under the prime minister's directive — establishing organizations, structures, procedures and processes to defend ourselves in this new era. Also, of course, there is a lot of technology that is coming from Israel — I think 20% of cyber technology in the world today is from Israel. The bottom line is a lot of people in Israel are getting up every morning and dealing only with cyber."
How have new cyber capabilities affected the way the IDF operates?
"I won't speak about specific capabilities, but the IDF is leading a lot of technology development efforts. Also, a lot of people who serve in the IDF leave it with much experience and knowledge of cutting-edge technology and go to private-sector companies where this knowledge is used to advance a lot of what's going on. So this is an engine for the cyber industry in Israel."
How do you foresee technology affecting the future of warfare? Do you think there will always be a need for soldiers on the ground?
"It's a big debate. I don't know if anybody knows. But I think it is interesting to look at the emergence of virtual cyber warfare. This is a relatively new phenomenon. The first known cyber attack carried out by a country was Russia against Georgia in 2008. We are now seeing countries more and more using cyber as a means of warfare. And even if a country is attacked by military means, the retaliation is sometimes a cyber one. When Turkey shot down a Russian Air Force plane last year, what did the Russians do? There were political sanctions and pressure, and also — almost immediately after the incident — the Russians hacked Turkish government sites."
"I don't think you can say that we don't need armies anymore, because you need them to conquer territory, but for sure, warfare by cyber means can cause a lot of damage. Hackers can shut down facilities and national infrastructure. And countries are now losing between 0.5%-2% of their GDPs every year due to cyber attacks."
How did technology change the way intelligence was gathered over the course of your military career?
"I think we can say the means of gathering intelligence have changed dramatically, not only in the IDF but also the world in general. Still, some of the good old ways — like HUMINT (human intelligence) — are still very relevant, but technology now enables you and provides advantages to the collection of information by other means, and cyber is one of the biggest ways to do so."
What is the greatest strategic threat facing Israel right now?
"Today, I think one of the biggest problems facing, for sure Israel, but also many other countries, including the US, is not military-against-military battles, but rather small-scale clashes with terrorist groups. And the new phenomenon is terrorist groups that control territory — such as ISIS and Boko Haram, among others. Some already operate like countries — with ministers, offices and the like. But still the means they use are terror against civilians."
"And this leads to something that is not as discussed as it should be, which is that boundaries don't matter anymore. Borders between countries, certainly in the Middle East, don't exist. Just look at Syria, Libya and Yemen. Old borders established a century or more ago — such as the ones set by the Sykes-Picot Agreement – are losing their importance."
"In today's virtual world with social media, ISIS can reach someone on Philadelphia. They don't have to be there, they have a means of influencing them — the internet. And this means that a lot of what we used to do from an intelligence perspective, and also from an operational perspective, is not relevant anymore. There is a lot the Western world must do to deal with this new situation."
Does ISIS pose a major threat to Israel?
"I don't want to say it's a major threat. A terrorist organization, however strong it is and ISIS has been suffering losses recently, cannot defeat Israel. Israel is a very strong nation with a powerful military force. But there are ISIS-affiliated groups on our borders in the southern part of the Golan Heights and in the Sinai Peninsula. So there is a threat these groups will conduct terrorist attacks and cause casualties among Israelis. And the other threat is posed by ISIS' attempts to influence Muslims in Israel and get them to commit terrorist attacks. But this is not happening in big numbers. It is something that is dangerous and bothers us, but it is not a strategic threat to Israel."
Does Israel face any existential threats at the moment?
"The Iranian nuclear threat is real, although I don't want to go into whether the international agreement was good or bad. What is relevant now is Iran's military buildup because of the money it has been getting. And Iran's support of terrorism has only increased, it didn't stop that. Also, Iran's surface-to-surface missile capabilities have gotten stronger. Perhaps more importantly, Iran's growing involvement in Syria and Lebanon is very problematic. Finally, while Iran may not be doing all it can now to achieve nuclear weapons capabilities, in ten years it will be allowed to. And this is something that Israel should already be concerned about now. We shouldn't wait ten years."
"Terrorism is another threat. While Hezbollah and Hamas — like ISIS — cannot beat Israel, they can cause a lot of casualties and economic damage."
"Also, cyber warfare is a growing threat, although Israel is already doing a lot of things I would suggest other countries should also do. But we are particularly threatened because we are surrounded by different countries, entities and groups that have an interest in attacking us."
How has the Syrian civil war impacted Israel's security? And how do you see the situation in Syria playing out?
"An egg from which you make an omelet cannot be remade into an egg, it's an omelet already. So I think Syria cannot re-become the Syria we knew five or six years ago, which had its problems but was a relatively stable state with a dominant leader and you knew what was going on. Even if Bashar Assad stays in power, it's not going to be the same Syria it was, which will of course have implications. If ISIS or other terrorists ended up controlling all of Syria, this would be a big problem for Israel. But right now, it doesn't look like things are going that way. With the involvement of Russia and Iran, it seems like we will continue seeing Syria broken down into cantons and small sectarian and tribal areas."
"For Israel, the activities of Iran and Hezbollah in Syria are the most worrying thing. Iran is sending more and more personnel, fighting means and money. And Hezbollah is almost up to its head in Syria. And some Hezbollah members are on our border in the Golan Heights and that is a troubling threat to Israel that needs to be continuously monitored."
"Also, the use of chemical warfare in Syria is becoming almost a day-to-day thing. And my personal fear is that the more chemical agents are used and the more nobody does anything about it, the more it's going to become acceptable, which is very disturbing. Five years ago, nobody would have believed this could happen, but it's happening."
Do you think the time is ripe for Israel to bolster its relations with Sunni Arab states in the region?
"There are opportunities in the moderate Sunni world, because having common enemies makes us friends. So I think there is potential for cooperation. Also, although they can't say it openly, everybody understands the Israeli-Palestinian conflict is not the biggest problem in the region. Maybe not everybody, because apparently UNESCO still thinks that, but everyone who understands something knows the truth. All moderate Arab leaders see that the biggest problems today are Salafi terrorism and Iranian influence."
From a military standpoint, is the status quo in the West Bank sustainable?
"There is ongoing cooperation and a joint security interest with the Palestinian Authority. The Palestinians don't want terrorist attacks because of their potential impact and we, of course, don't want attacks to occur. So the interest is still the same, but the most significant problem is that the Palestinian leader, Mahmoud Abbas, is not getting any younger, as all of us aren't, and what will happen the day after he leaves the scene is a very, very big mystery. Will his successor be able to stabilize the area? Will he be able to deliver something? Will he carry on the joint security cooperation? These are big questions. And there are even scenarios in which Hamas could take over the West Bank."
In Gaza, do you think the situation will ever change or is Israel fated to deal with Hamas for the foreseeable future with military flare-ups every few years?
"First of all, Hamas is continuing to build itself up militarily. So there is an intent on its part to develop its capabilities, because if not, it would put its money into something else. Hamas is continuing to try to procure arms, dig tunnels and manufacture rockets for offensive purposes. I do think Hamas is still deterred from the last operation two years ago [Israel's Operation Protective Edge]. It's a big stick above their head. So Hamas' interest today is to not see another escalation in the near future. And the border with Egypt is also closed, which is hurting their force build-up effort. They are having a hard time smuggling in arms and people."
"But I can't say how long this Israeli deterrence will last. It has to do with a lot of factors, some related to Israel and Egypt and some not. When Hamas looks around, it sees that the Muslim Brotherhood has been put back in the box in the region in the last year and a half or so. So while a few years ago, Hamas may have seen a window of opportunity with the Muslim Brotherhood leading countries and growing stronger, today it understands this is no longer the case. So Hamas is not in the best position now."
"While Hamas might not want a new war with Israel, the problem is when you play with matches, something can catch fire. And there are a lot of things happening on the Gaza border. Think of a scenario in which one of these small Salafi groups fires a rocket at Sderot and it doesn't hit an open area, but instead causes casualties and we retaliate. The situation could escalate very fast, even if it is not in Hamas' interest."
Algemeiner