Immigration to Israel declines in 2018, despite 35% increase in immigration from Russia, as French aliyah declines. Cnaan Liphshiz, JTA, 12/10/18 New olim arrive in Israel on Nefesh B'Nefesh flight Yoni Kempinski Jewish immigration to Israel dropped slightly in the first eight months of 2018 over the corresponding period last year, despite […]
October 1, 2018 By 21wire AHT  Russia has decided to send to Syria its S-300 VM system and has started delivering the Krasukha 4 radar systems jammer and other related military equipment. These installations indicate the low level of relations between Moscow and Tel Aviv. Israel's capacity to destroy the new Russian system in Syria is not at issue. […]
Iranian media reports that Russia has given Israel permission to attack Iranian bases in Syria other than ones near Russian troops. Tzvi Lev, 27/09/18 Iranian media reports that Russia does not intend to prevent future Israeli airstrikes on Iranian weapons facilities and shipments in Syria other than a few areas in southern Syria. The report […]
Moscow has placed the blame of the downing of the Russian reconnaissance plane last week on Israel, accusing it of using the IL-20 as cover to carry out the strikes on targets in Syria. Anna Ahronheim September 25, 2018 10:44 Russia has announced that it has radar data proving that Israeli jets hid behind the […]
National Security Advisor John Bolton urges Russia to reconsider plan to transfer advanced missiles to Syria. David Rosenberg, 24/09/18 20:57 John Bolton Reuters The US National Security Advisor said Tehran should be held responsible for last week's downing of a Russian military plane over Syria, and warned Monday that Russian plans to transfer advanced […]
Source: Xinhua

   2017-01-27 00:51:46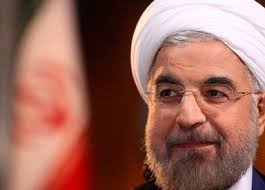 TEHRAN, Jan. 26 (Xinhua) —
Iran
's Foreign Ministry on Wednesday urged
Israel
to immediately stop the construction of new settlements in the occupied territories of Palestinians.
Iranian Foreign Ministry Spokesman Bahram Qasemi said continuous construction of the settlements in the Palestinian territories is against the international laws, semi-official Fars news agency reported.
Qasemi called on the international community to pressure Israel which, he said, has "defied the UN resolutions" and has continued its aggressive and expansionist policies.
On Tuesday, Israel announced a plan to build 2,500 new housing units in Jewish settlements in the occupied West Bank.
Israel seized East Jerusalem in the 1967 Mideast War, along with the rest of the West Bank and the Gaza Strip. It later annexed East Jerusalem and declared it as part of its "eternal" capital, in a move that has never been recognized by the international community.
David Rosenberg, 07/11/16
Knesset committee heads to Russia to discuss Iranian threat, UNESCO fiasco.
Members of the Knesset's Foreign Affairs and Defense Committee left for Russia on Sunday to mark the 25th anniversary of renewed direct relations between Israel and the Russian government.
The delegation, headed by committee chair Avi Dichter (Likud), included MKs Robert Ilatov (Yisrael Beytenu), Aliza Lavie (Yesh Atid), and Eyal Ben-Reuven (Zionist Camp).
The MKs will meet with Russian President Vladimir Putin's Middle East envoy, Mikhail Bogdanov, Deputy Defense Minister Anatoly Antonov, and top Russian brass.
Dichter noted the warming relations between Israel and Russia, suggesting they offered a unique opportunity to gain support from Russia on issues ranging from the Iranian nuclear threat to anti-Israel incitement in the United Nations.
"A broader base for these relations will [make it easier] to present to the Russian leadership Israel`s position on anti-Israel stances in international institutions – such as UNESCO`s resolution regarding the Temple Mount, which to us is outrageous and unacceptable," said Dichter.
"My goal during this visit will be to promote more balanced and sensible positions related to Israel`s interests. Such positions may cause countries which look up to Russia to follow suit."
Specifically, Dichter said, he planned on "presenting the true intentions of Iran, which, de facto, operates as the leading terror state in the world, against Israel and other countries in the region."
The trip comes on the heels of a series of comments by senior Russian officials on Israel and the relationship between the two countries.
In October, Vladimir Putin gave a nod to Israeli anti-terror efforts during a speech at the Valdai International Discussion Club, suggesting the Jewish state was a good example of how Western nations ought to confront terrorism.
Last week, Russian Premier Dimtry Medvedev spoke with Israel's Channel 2, boasting of "warm, very good relations with Israel."
Medvedev is scheduled to visit Israel this Thursday.
11/05/2016
Speaking with Israeli public radio, Nickolay Mladenov says that Gazans need jobs and hope more than the infrastructural projects mentioned by Israel's defense minister.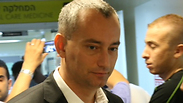 UN Middle East envoy Nikolay Mladenov said Saturday that residents of the Gaza strip need jobs and hope more than a harbor and airport, a reference to recent comments by Israel's defense minister.
In an October interview with Palestinian newspaper Al-Quds, Israel's Defense Minister Avigdor Lieberman said that another war with Palestinian militants in Gaza would lead to their complete destruction.
He suggested however that if Gaza's Hamas rulers ceased hostilities "we will be the first to invest in a port, an airport and industrial areas."
"Let's resolve the real problems that we have today. People live in desperate conditions in Gaza," he said.
"Yes, it's important to have an airport and a seaport in Gaza but I don't want us to be distracted by that from resolving the real issues that we face today."
The World Bank said in a September report that just 10.7 percent of the 11,000 houses that were totally destroyed in 2014 had so far been rebuilt and about 50 percent of partially and severely damaged houses are still awaiting repair.
The unemployment rate in the coastal territory is over 40 percent, with close to two thirds of young people out of work.
"People have lost hope," Mladenov said. "Life is gone and this is what makes Gaza more dangerous and more explosive."
But Mladenov added that he did not see Gaza and Israel heading for another war—for now.
"I think there's an understanding everywhere; in the international community, in Israel and in Gaza itself, that it is in nobody's interest right now to sleepwalk into another conflict," the envoy said.
Ynet
11/05/2016
Russian PM says his country never denied Israel's and Jews' right to Jerusalem, Temple Mount, Western Wall.
Russian Prime Minister Dmitry Medvedev spoke with Channel 2 about the Israel-Russia relationship.
During the interview Medvedev was asked about UNESCO's decision to deny history and claim Israel has no connection to the Western Wall and other holy places in Jerusalem.
"I think this subject has been blown out of proportion. UNESCO has made at least ten similar decisions, worded almost identically to this one. Our country never denied Israel's or the Jewish people's rights to Jerusalem, the Temple Mount, and the Western Wall. These are clear rights and it would be absurd to deny them. This decision is definitely not made to be anti-Israel and there's no reason to politicize it," Medvedev said.
He also noted Israel's positive relationship with Russia in many areas.
"We have a few central projects on the table. Pharmaceutics, agricultural technology, energy, and gas," he said.
However, Medvedev does not intend to cut his ties with Iran, Israel's greatest enemy.
"We have a warm relationship with Israel, a good relationship that I want to strengthen. At the same time, we have relations with other countries as well, including Iran. During the period of sanctions against Iran, I ordered Russia to stop selling missiles to Iran, and when the sanctions were lifted, I acted accordingly," Medvedev explained.
Medvedev was also asked to send a message to Russian expats in Israel.
"Israel is truly a special country for us. Many emigrants know the Russian language and mentality, and that allows us to communicate more actively. That has a lot of value. I'm counting on that, and hoping it will bear fruit," Medvedev concluded.
Israel National News
11/05/2016
by KEN DILANIAN, WILLIAM M. ARKIN and CYNTHIA MCFADDEN
U.S. military hackers have penetrated Russia's electric grid, telecommunications networks and the Kremlin's command systems, making them vulnerable to attack by secret American cyber weapons should the U.S. deem it necessary, according to a senior intelligence official and top-secret documents reviewed by NBC News.
American officials have long said publicly that Russia, China and other nations have probed and left hidden malware on parts of U.S critical infrastructure, "preparing the battlefield," in military parlance, for cyber attacks that could turn out the lights or turn off the internet across major cities.
It's been widely assumed that the U.S. has done the same thing to its adversaries. The documents reviewed by NBC News — along with remarks by a senior U.S. intelligence official — confirm that, in the case of Russia.
U.S. officials continue to express concern that Russia will use its cyber capabilities to try to disrupt next week's presidential election. U.S. intelligence officials do not expect Russia to attack critical infrastructure — which many believe would be an act of war — but they do anticipate so-called cyber mischief, including the possible release of fake documents and the proliferation of bogus social media accounts designed to spread misinformation.
On Friday the hacker known as "Guccifer 2.0" — which U.S. officials say is a front for Russian intelligence — tweeted a threat to monitor the U.S. elections "from inside the system."
Related: Exclusive: White House Readies to Fight Election Day Cyber Mayhem
As NBC News reported Thursday, the U.S. government is marshaling resources to combat the threat in a way that is without precedent for a presidential election.
The cyber weapons would only be deployed in the unlikely event the U.S. was attacked in a significant way, officials say.
U.S. military officials often say in general terms that the U.S. possesses the world's most advanced cyber capabilities, but they will not discuss details of highly classified cyber weapons.
James Lewis, a cyber expert at the Center for Strategic and International Studies, says that U.S. hacks into the computer infrastructure of adversary nations such as China, Russia, Iran and North Korea — something he says he presumes has gone on for years — is akin to the kind of military scouting that is as old as human conflict.
"This is just the cyber version of that," he said.
In 2014, National Security Agency chief Adm. Mike Rogers told Congress that U.S. adversaries are performing electronic "reconnaissance" on a regular basis so that they can be in a position to disrupt the industrial control systems that run everything from chemical facilities to water treatment plants.
"All of that leads me to believe it is only a matter of when, not if, we are going to see something dramatic," he said at the time.
Rogers didn't discuss the U.S.'s own penetration of adversary networks. But the hacking undertaken by the NSA, which regularly penetrates foreign networks to gather intelligence, is very similar to the hacking needed to plant precursors for cyber weapons, said Gary Brown, a retired colonel and former legal adviser to U.S. Cyber Command, the military's digital war fighting arm.
"You'd gain access to a network, you'd establish your presence on the network and then you're poised to do what you would like to do with the network," he told NBC News. "Most of the time you might use that to collect information, but that same access could be used for more aggressive activities too."
Brown and others have noted that the Obama administration has been extremely reluctant to take action in cyberspace, even in the face of what it says is a series of Russian hacks and leaks designed to manipulate the U.S. presidential election.
Administration officials did, however, deliver a back channel warning to Russian against any attempt to influence next week's vote, officials told NBC News.
The senior U.S. intelligence official said that, if Russia initiated a significant cyber attack against critical infrastructure, the U.S. could take action to shut down some Russian systems — a sort of active defense.
Retired Adm. James Stavridis, who served as NATO commander of Europe, told NBC News' Cynthia McFadden that the U.S. is well equipped to respond to any cyber attack.
"I think there's three things we should do if we see a significant cyber-attack," he said. "The first obviously is defending against it. The second is reveal: We should be publicizing what has happened so that any of this kind of cyber trickery can be unmasked. And thirdly, we should respond. Our response should be proportional."
The U.S. use of cyber attacks in the military context — or for covert action — is not without precedent.
During the 2003 Iraq invasion, U.S spies penetrated Iraqi networks and sent tailored messages to Iraqi generals, urging them to surrender, and temporarily cut electronic power in Baghdad.
In 2009 and 2010, the U.S., working with Israel, is believed to have helped deploy what became known as Stuxnet, a cyber weapon designed to destroy Iranian nuclear centrifuges.
Today, U.S. Cyber Command is engaged in cyber operations against the Islamic State, including using social media to expose the location of militants and sending spoof orders to sow confusion, current and former officials tell NBC News.
One problem, officials say, is that the doctrine around cyber conflict — what is espionage, what is theft, what is war — is not well developed.
"Cyber war is undefined," Brown said. "There are norms of behavior that we try to encourage, but people violate those."
nbcnews