Source: Xinhua

   2017-01-27 00:51:46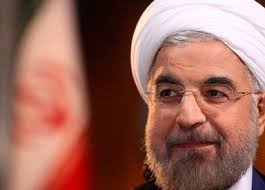 TEHRAN, Jan. 26 (Xinhua) —
Iran
's Foreign Ministry on Wednesday urged
Israel
to immediately stop the construction of new settlements in the occupied territories of Palestinians.
Iranian Foreign Ministry Spokesman Bahram Qasemi said continuous construction of the settlements in the Palestinian territories is against the international laws, semi-official Fars news agency reported.
Qasemi called on the international community to pressure Israel which, he said, has "defied the UN resolutions" and has continued its aggressive and expansionist policies.
On Tuesday, Israel announced a plan to build 2,500 new housing units in Jewish settlements in the occupied West Bank.
Israel seized East Jerusalem in the 1967 Mideast War, along with the rest of the West Bank and the Gaza Strip. It later annexed East Jerusalem and declared it as part of its "eternal" capital, in a move that has never been recognized by the international community.
11/11/2016
One strike on the besieged town of Douma killed eight people including three children
At least 11 people including four children were killed on Thursday in air strikes on rebel-held areas near the Syrian capital, a monitor said.
One strike on the besieged town of Douma killed eight people including three children, according to the Syrian Observatory for Human Rights.
A separate strike on nearby Sabqa killed two women and a young girl, it said.
The raids are part of a six-month offensive by government forces that has chipped away at rebel-held villages and farmland across Eastern Ghouta, according to the Observatory.
Douma, the largest town in the Eastern Ghouta area with more than 100,000 residents, is surrounded and regularly shelled by pro-government forces.
Syria's five-year conflict has left more than 300,000 people dead.
Middle East Eye
11/10/2016
Syrian army warns Israel of "repercussions" if it attacks targets in Syria again.
The Syrian army on Wednesday warned Israel against attacking targets in Syria again, after Israeli forces attacked a Syrian military position in retaliation for a rocket from Syria hitting the Golan Heights.
The rocket was believed to be stray fire from fighting between the Syrian government forces and rebels.
In a statement quoted by the Syrian news agency SANA, the Syrian army said the Israeli attack destroyed one cannon and damaged another.
The statement warned Israeli against the repercussions of another such attack, and also reaffirmed its commitment to its fight against terrorist jihadist groups such as the Islamic State (ISIS) and the Al-Nusra Front, which it referred to as "Israel's tools".
The fighting in Syria has continuously spilled over to the Golan Heights, and the Israel Air Force has retaliated several times.
The Syrian army's claim that jihadist groups in Syria are Israeli proxies is not new. Syria's President, Bashar Al-Assad, recently claimed there is "no contradiction" between Israel and jihadist groups such as ISIS.
"Any terrorist who holds a machine gun and started killing and destroying in Syria was supported by Israel, either indirectly through the logistical support on the frontier, or sometimes by direct intervention by Israel against Syria in different areas in Syria," he said in an interview.
Two years ago, Assad's adviser claimed that Israel was sending fighters to help the rebels fighting to oust Assad.
The Admiral Kuznetsov was deployed by Moscow to the Syrian coast on October 15, leading a naval task force that included the Pyotr Veliky battlecruiser along with the Severomorsk and Vice-Admiral Kulakov anti-submarine warfare destroyers.
The Kuznetsov, touted by Russia as a symbol of power, has 15 aircraft on board, including Su-33 air defense fighters, Su-25UTG ground attack aircraft, MiG-29KUB two-seater multi-role fighters as well as Ka-52K attack helicopters.
Russia's Defense Ministry said in a statement that "the goal of the campaign is to ensure a naval presence in operationally important areas of the oceans."
(Netanyahu says Russia has "variegated interests" to cooperate with Israel)
The growing Russian presence in the eastern Mediterranean sea, with an aircraft carrier capable of detecting many, if not all, Israeli military activities, coupled with the advanced S-300 and S-400 air-defense batteries it has already deployed to Syria, is a cause of concern to many.
A US Defense Official quoted by the Washington Post said Washington was "very concerned" about the deployment of the S-300s, adding that "we're not sure if any of our aircraft can defeat the S-300." And that is a concern shared by Jerusalem, as Russia has not only deployed the S-300 to Syria, but also to it's foe, Iran.
As an ally of Syrian President Bashar Assad, Moscow finds itself part of an alliance between Damascus and Tehran.
Ofer Fridman, visiting research fellow, at the Department of War Studies at King's College in London told The Jerusalem Post that "there are two different games on two different levels that the Kremlin plays in the region. The cooperation with Iran in support of Assad is strategic, while the military coordination with Israel is of a tactical nature."
Former Israeli Air Force commander, Maj.-Gen. (res.) Eitan Ben Eliyahu told the Post that despite this alliance, Moscow would "do anything to stop a conflict with Israel" but warned, "we must keep in mind that conflict with Russia could happen," and if it does, Israel would have no other choice but to destroy the S-300s.
Fridman agreed, saying that "Russian military presence in the Middle East is definitely a reason for concern, but not for panic" as "both sides are not interested in mistakes and therefore there is true coordination and cooperation that is based on mutual respect out of interest."
With both Russia and Israel carrying out military operations in war-torn Syria, the two nations have implemented a system to coordinate their actions there in order to avoid accidental clashes.
Up until the Russian intervention in Syria, Israel enjoyed air superiority in the Middle East. But the mobile S-300 and S-400 batteries are capable of engaging multiple aircraft and ballistic missiles up to 380 km. away, putting significant parts of Israel in its crosshairs.
No jet can be launched without Russian radar locking on and tracking their flight routes, except for those taking off from IAF bases in the southern Negev, .
With the S-300 and S-400, Moscow has restricted Israel's strongest deterrence, its Air Force.
Despite the restrictions, Israel allegedly struck targets in Syria after Russia deployed the S-400 to Khmeimim Air Base in the southeastern Syrian city of Latakia.
And while relations remain friendly, Israeli concerns were raised during a recent phone call from Prime Minister Benjamin Netanyahu to Russian President Vladimir Putin, as well as during a meeting of senior Israeli and Russian officials at the Foreign Ministry in Jerusalem on October 27.
According to Russia's Izvestia newspaper, Israel also requested the Russian Defense Ministry to develop new coordination procedures following the deployment of the S-300s to Syria's Tartus to avoid accidentally shooting down Israeli aircraft.
And as Fridman told the Post, "It is only a matter of time before a coordination mistake will happen."
The deployment of the S-300 has been discussed for the past several years, giving Israel time to develop new methods to blind radar and anti-aircraft units, electronic warfare that Israel is well-known for.
According to foreign reports, Israel has already quietly tested ways to defeat the S-300, activating one of the anti-aircraft systems stationed on the island of Crete during joint drills between the Greek and Israeli air forces in May of last year. That exercise allowed Israeli warplanes to gather data on how the advanced system may be blinded or fooled.
The Russians are said to have breached Israeli airspace on several recent occasions, and even while Israel immediately shoots down any aircraft that penetrates its airspace, Israel has not shot down any Russian aircraft.
JPost
11/01/2016
During the inaugural address, the new Lebanese president gave some indication about his vision for the nation going forward
For the untrained ear, President Michel Aoun's inaugural speechsounded like a mishmash of old chewed slogans about Lebanese "national unity", harmony and patriotism. But between the lines, Aoun loaded his speech with code words that gave away the nation's policy under his tenure.
First, according to Aoun, Lebanon will stay diplomatically neutral, thus giving Iran the advantage over Saudi Arabia. Second, Lebanon will sponsor "resistance" to "liberate" Israeli-occupied Lebanese territory. Third, Lebanon will "fight terrorism preemptively" inside Syria, and — in coordination with Assad — will deport Syrian refugees.
Even though Aoun called for the implementation of the Constitution, including its 1990 Taif Amendment, he contradicted Taif in his very same inaugural speech. After 1990, Lebanon's president lost the prerogative to independently define the country's policies. Instead, policies were to be agreed on — collectively — by a nationally representative cabinet. Aoun should have promised to protect the constitution, not violate it in his first speech.
In his "presidential foreign policy," Aoun said Lebanon should "steer clear from foreign conflicts." While such statement sounds good, it came in the same paragraph that talked about the Arab League. Aoun wants a policy independent of this league, read Riyadh and Doha. Aoun's son-in-law Foreign Minister Gebran Bassil had already raised the ire of the Saudis when the league unanimously voted to denounce the attacks on Saudi diplomatic missions in Iran in January. Back then, even Iran's President Hassan Rouhani denounced the attacks, and so did Iran's closest Arab allies, like Iraq. Bassil's vote stood out and caused Gulf countries to deport Lebanese expats. It seems Aoun thinks that vote was good and should become policy.
Right after giving Iran what it wanted, President Aoun delivered what Hezbollah wanted. "In the conflict with Israel, we will not spare any effort or resistance to liberate what remains of occupied Lebanese land," Aoun said, thus trashing UNSC Resolution 1701, which calls for diplomatic resolution for disputed border territory between Lebanon and Israel.
The paragraph that followed saw Aoun take Assad's side in the Syrian war, as he declared that Lebanon will combat terrorism "preemptively," a word that Hezbollah leaders often use to explain that the party should fight terrorism on Syrian territory before terrorists find their way to Lebanese territory.
Interestingly, Aoun made an exclusive connection between terrorism and Syria. Terrorism is a worldwide epidemic that nations are standing up to and fighting. But in Aoun's speech, the word terrorism preceded his talk about Syria. "We will deal with terrorism preemptively… until we eradicate it, and we also have to deal with the issue of Syrian refugees by securing their swift return," Aoun said, adding that his policy for Syria will be implemented in coordination with "relevant states and authorities." In other words, Aoun plans to reinforce bilateral cooperation with the Syrian government under Assad, a government that has been isolated by three fourths of the planet's governments.
Before closing his speech, Aoun presented Hezbollah with another favor. "Security stability is dependent on coordination between security agencies and the judiciary… and it's the duty of the state to liberate both from political patronage," Lebanon's new president said in a clear message that, on top of his priorities, will be to undermine the Internal Security Force (ISF), a police agency that has been on Hezbollah's bad side for a long time, to the extent that some believe the party liquidated the agency's top intelligence officer, Wissam al-Hassan, in October 2012.
So while Aoun's inauguration speech sounded rosy and benign, it was in fact dedicated to paying back his backers, and promising to go after his detractors.
Needless to say, the Lebanese state is in such a dire situation that it does not matter who the president is or what he promises. The Lebanese state is weak, its president irrelevant, its agencies corrupt and its debt overwhelming. No matter what Aoun says in his inaugural speech, or any other speech, Hezbollah is the force that has the final word on every Lebanese issue, domestic or foreign. Aoun only gives Hezbollah's de facto policies an official state blessing.
The presidency will be a nice retirement plan for the aging Aoun. He will use it to leverage his share in the state and promote his guys. But he will have little influence, whether in regional conflicts, the Syrian crisis or local issues.
NOW.
10/26/2016
For Turkey, a friendship with Russia is allowing Ankara to make gains in Syria that its alliance with the United States was unable to offer, writes Turkey expert David Barchard.
THIS COMING WEEK, it will be exactly 13 months since Russia moved militarily into Syria.
At the time, Russia's brilliant, if ruthless, move on the strategic chessboard infuriated Turkey. It seemed to block the way for the military incursion campaign that Ankara still dreamt of to dislodge President Bashar al-Assad and replace him with a Sunni-led united Syria. Russia, too, seems to have believed at the start of this year that it would face the united opposition of Turkey and Saudi Arabia in Syria.
But as things have turned out, Russia's entry into Syria eventually unblocked the three-year stalemate for Turkey – after it had done a volte-face of its own and President Erdogan reached an understanding with President Vladimir Putin in June.
That deal was probably inspired by a Turkish need to restore normal economic relations with Russia, but it swiftly turned out to be a winning compromise for it in Syria as well.
Striking the Kurds
At the present, though Russia is securely entrenched in the western areas of the country ruled by Assad and unlikely ever to be dislodged, Turkey, with Putin's approval, now has tanks and soldiers in the north of the country. The long-frustrated Turkish dream of a "safe zone" for refugees running 55 miles (90km) westward from Jarabulus now seems to be realizable.
More importantly, Turkey is also able to simultaneously tackle the two threats it sees on its southern borders: the autonomous Syrian Kurdish enclaves and the Islamic State (I.S.) militant group.
Borrowing the tactics of the U.S.-led coalition against I.S., its planes bomb the Syrian Kurds while its local allies in the Free Syrian Army fight them on the ground, pressing on Tel Rifaat and Marea, and the outlying Kurdish enclave of Afrin, and also Manbij, the town recently captured from I.S. by the Kurdish-led Syrian Democratic Forces.
With the Kurds excluded, Ankara hopes to work inside the U.S.-led coalition in a coming assault on the I.S. capital of Raqqa, an outcome that accords well with Russia's strategic goals in Syria.
Each major move by Turkey seems to be preceded by a direct telephone conversation between the two presidents, indicating that, though each has probably told the other the general outlines of the new order that they intend to create in Syria, they still need to be sure of the other's specific acquiescence.
Strategic breakthrough
A year ago, Putin probably would not have relished the idea of a Turkish-backed Sunni zone in much of Syria – and his ally Bashar al-Assad must detest it.
But, if I.S.'s hold on northeastern Syria does crumble under the Turkey-backed onslaught on it, some sort of stable authority is likely to emerge in place of the present fragmentation as Turkey and its allies consolidate their hold in the north and Turkey acts as its guarantor.
More importantly, Putin knows that cooperation with Turkey is beginning to glue it into a long-term partnership with Russian interests. It is not simply that Turkey's relations with the U.S. and NATO are tense and mutually suspicious, and steadily deteriorating.
The arrival of Russia in Syria could be its biggest strategic breakthrough since the distant times when it arrived on the Black Sea in 1774. It transforms the strategic balance in the Eastern Mediterranean region, effectively encircling Turkey and pruning its strategic importance to its Western allies.
This might have started alarm bells ringing in Ankara under many earlier governments but today, the eyes of government strategists and commentators in the Turkish capital are almost exclusively focused on eliminating opponents of its Sunni allies in both Syria and Iraq and then building those groups up in the medium term into stable frontline political entities working closely with Turkey.
Having been frustrated from gaining this prize for so long and paid such a huge cost, it is understandable that Ankara is determined not to miss it now.
Two Syrias
So what we are seeing in Syria seems like a drift toward the emergence of two zones of influence: a Russian-backed littoral state under Assad, claiming to be the sole government of the country, and a "Free Syria" backed by Turkey.
This might sound a bit like Cold War Germany, but perhaps a better parallel, and a more Middle Eastern one, is the division of Iran into Russian and British zones of influence before World War I.
This depends, of course, on the four-months-old Russian-Turkish understanding continuing. Not all Russian observers are confident that it will. The red line it seems Turkish forces must not cross is al-Bab, the strategic town currently occupied by I.S. 35 miles (55km) to the north of Aleppo. Turkey struck this week at Kurdish Democratic Union Party (PYD) forces close to al-Bab, frustrating possible Kurdish moves to gain the upper hand there.
Some of Erdogan's supporters, particularly the Turkish affiliates of the Muslim Brotherhood and other conservatives, have been urging him ever since August to move on al-Bab, and speeches he has given suggest he is warm toward the idea. "They tell us not to go to al-Bab, but we are obliged to go down there," he said in a speech at Bursa on 22 October.
Deal on Aleppo
If – and it is a big "if" because such a move looks dangerous in military terms – Turkish allies and perhaps even its troops do move toward Aleppo, Turkey's relations with Russia will come under serious strain. Putin needs to find some sort of deal over the city, giving Turkey's public the impression of at least a token gain.
Turkey has, however, shown willingness to respect Russian sensitivities in Aleppo by agreeing to remove al-Nusra Front militants from the town in a telephone conversation between Erdogan and Putin. The partnership with Russia looks like a way for Turkey to achieve a slightly scaled-down version of its long-term policy aims in Syria, something the U.S. could not provide.
On 23 October, Erdogan told the Russian TV channel Rossiya-1: "I need the support of my respected and valuable friend Putin in the joint struggle against terrorism in this region. We are ready to take every step necessary to cooperate with Russia in this area." Russian-Turkish friendship is new but it may be more than a short-lived marriage of convenience.
This article was originally published by Middle East Eye and is reprinted here with permission
The views expressed in this article belong to the author and do not necessarily reflect the editorial policy of Syria Deeply.
newdeeply
08/16/2016
(UR) Syria — According to state-run Chinese news outlet Xinhua, the Chinese military — citing remarks made by a high-ranking military official during a rare trip to Damascus — is seeking closer ties with war-torn Syria, offering to supply humanitarian aid and even train Syrian military personnel.
On Tuesday, the Director of the Office for Military Cooperation of China's Central Military Commission, Guan Youfei, flew to Damascus to have discussions with Syrian Defense Minister Fahad Jassim al-Freij, Xinhua says. Director Guan, speaking with Xinhua, noted historical ties between the two countries and highlighted the positive role China has played in seeking a resolution to the fighting in Syria.
Reuters points out that Xinhua, paraphrasing Guan's words, states: "China's and Syria's militaries have a traditionally friendly relationship, and China's military is willing to keep strengthening exchanges and cooperation."
China depends on the Middle East for oil imports, but in the past has tended to leave diplomacy to member nations of the U.N. Security Council — chiefly, the U.S., Britain, France, and Russia. However, China has inserted itself more deeply of late.
Writes Reuters:
"But China has been trying to get more involved, including sending envoys to help push for a diplomatic resolution to the violence there and hosting Syrian government and opposition figures."
The news comes as Syrian government forces, backed by Russian airpower, have established a siege around Aleppo, the last remaining enemy stronghold. Syrian and Russian forces have established humanitariancorridors for which civilians and even rebel fighters can escape — and maintains daily ceasefires for them to do this. Given these developments, it appears the last stand of the rebels may be imminent.
As Underground Reporter has previously written:
"All evidence points to the fact that the Syrian government is attempting to give the rebels within Aleppo a chance to surrender without further bloodshed. The rebels, however, appear steadfast. It was recently reported that 7,000 fighters are headed toward Aleppo from the southwest."
Interestingly — and, to be sure, concerningly — Xinhua noted that while Director Guan was in Damascus on Tuesday, he met with a Russian general; though the agency provided no further comment on the matter.
In April, China sent a special envoy to Syria in order to work toward a peaceful resolution to the conflict. The man sent to participate in the talks had previously "praised Russia's military role in the war, and said the international community should work harder together to defeat terrorism in the region," according to Reuters.
The prospect of Chinese involvement in Syria could prove troublesome to that very "international community."While, thus far, China hasn't demonstrated a desire to involve itself in the fighting directly, its presence will almost certainly escalate tensions between itself and the United States.
Remember, the U.S. and China are on the verge of all-out naval warfare in the South China Sea, with neither side willing to give an inch. Recall also that U.S.-led NATO is in Eastern Europe, along the border with Russia, conducting what many have called provocations in an attempt to elicit a response from the Russian military.
Now, with China's presence in Syria — and on the side of Russian and Syrian forces, no less — the last remaining global superpower has injected itself in the most hotly-contested military conflict on the planet.
As Zero Hedge fittingly summarized:
"Which means that at this moment, every major world superpower is officially involved in the Syrian war, which has on various occasions been aptly called a powderkeg for what may be the next global military conflict — to be sure, all required players are now officially involved."
---
This article (Syria Becomes World War Powderkeg as China Joins Russian Alliance With Assad) is free and open source. You have permission to republish this article under a Creative Commons license with attribution to James Holbrooksand UndergroundReporter.org. If you spot a typo, please email the error and the name of the article to undergroundreporter2016@gmail.com. Image credit: Flickr/Times Asi.
undergroundreporter
08/03/2016
Russia stands a pretty good chance of attracting the Gulf Cooperation Council countries' support while resolving the Syrian crisis. For its part, Riyadh has signaled recently that it is interested in building close relations with Moscow regardless of a difference of opinion on the Syrian crisis.
Russia's charm offensive launched by President Vladimir Putin in the Gulf back in 2012 has borne fruit, according to Samuel Ramani, a DPhil candidate in International Relations at St. Antony's College, University of Oxford.
"Through stronger investment linkages and diplomatic overtures, Russia has attempted to carve out a more prominent geopolitical role in the Persian Gulf… Stronger relations between Moscow and Saudi Arabia's closest allies have caused some GCC [the Gulf Cooperation Council] countries to be more receptive to Russia's calls for a political solution in Syria. Saudi Arabia's fear of being isolated from the Arab world's consensus could cause Riyadh to eventually soften its belligerent anti-Assad approach and diplomatically reengage with Russia," Ramani writes in his article for The National Interest.
According to the British academic, the dire prognoses that Russo-Gulf relations would tremendously deteriorate in the wake of Moscow's involvement in Syria have been proven wrong.Ramani calls attention to the fact that despite obvious disagreements over Syria, Russia has bolstered economic ties with Qatar, the United Arab Emirates (UAE), Oman and Kuwait "to counter Saudi Arabia's hegemony in the Persian Gulf."
Initially, Riyadh regarded Russia's charm offensive as motivated by Moscow's economic interests, Ramani notes, citing Mark N. Katz of George Mason University. Russia's efforts to engage GCC countries on achieving a political resolution on Syria have caught Saudi Arabia by surprise.
Moscow has created a coalition together with Oman, Kuwait and the UAE to counter the Saudi-Qatari bloc, the British scholar explains.
Furthermore, given Russia's "strengthening of ties" with Algeria, Iraq and Egypt, Moscow stands a good chance of swinging the balance in its favor during the peace talks on Syria.
"Should [Vladimir Putin] succeed, Saudi Arabia and Qatar could risk regional isolation if they do not moderate their intransigent opposition to Assad," Ramani underscores.
The question then arises whether Saudi Arabia will retaliate against Russia. Hardly, Ramani suggests.Arguing with US analysts Jonathan Schanzer and Boris Zilberman, Ramani assumes that Russo-Saudi relations would rather transition into a "cold peace," not hostility.
At the same time, in light of Ankara's change of heart toward Moscow it is unlikely that Saudi Arabia would risk its relations with Turkey to strike back at Russia.
Meanwhile, signs continue to emerge showing Riyadh's apparent intent to improve Saudi-Russian relations.
On Sunday Saudi Foreign Minister Adel al-Jubeir stressed that "the differences of opinion with Russia regarding the Syrian crisis do not impact the level of cooperation."
"Both sides are carrying on coordinating and consulting on the matter in order to converge approaches to the problem," al-Jubeir said, as quoted by the Al Riyadh newspaper.
Citing al-Jubeir the monarchy's daily Saudi Gazette wrote Monday that the Gulf kingdom is interested in building "best relations" with Russia.
"He [Adel al-Jubeir] said that a number of agreements have been signed between the two sides, including cooperation in the field of oil and energy and enhancement of joint investments in addition to constructive cooperation in the field of combating terrorism, noting the efforts being exerted to achieve the Kingdom's Vision 2030," the media outlet underscored.
Commenting on the issue, US expert on Middle East affairs Mark N. Katz recalled that in a July interviewwith Politico.eu al-Jubeir showed "a desire for improved Saudi-Russian relations" in exchange for Russia abandoning Bashar al-Assad and its Iranian allies.However, "this is definitely not what Moscow wants to hear from Riyadh," Katz stresses in his opinion piecefor Lobelog.com.
Al-Jubeir's latest statement that Riyadh still wants to improve Russo-Saudi relations may indicate the Gulf kingdom's intention either to give its Western allies the shivers, or to create differences between Moscow and Tehran, the scholar suggests.
However, according to Ramani, Riyadh's "hostility" toward Russia is overstated. In reality, "Riyadh's overarching agenda is to reduce its security dependence on the United States and maintain Saudi Arabia's position as the Arab world's most influential country."
"Therefore, Saudi Arabia is likely to respond favorably to Russian diplomatic overtures if Putin can build a broad-based Arab coalition around a political solution to the Syrian crisis that includes Assad," the British scholar emphasizes.
Sputnik
APRIL 4, 2016
Without minimizing for a moment those things dividing Washington and Moscow over Syria, there is at least agreement in principle on three fundamental points: all-Syrian peace negotiations in Geneva should focus on United Nations-mandated political transition leading to democracy and pluralism; that a "cessation of hostilities" in western Syria should boost these negotiations by suppressing violence; and that reduced mayhem should allow the rapid delivery of humanitarian aid to desperately needy Syrians as demanded by multiple Security Council resolutions. Yet none of this matters in the least to Bashar al-Assad. He rejects it all.
Assad rejects the very basis of peace negotiations: political transition guided by a transitional governing body negotiated by mutual consent and exercising full executive power. The fundamental terms of reference for the Geneva talks are found in the June 30, 2012 Final Communiqué of the Action Group on Syria (which featured the permanent five members of the UN Security Council). The most fundamental of those terms is political transition from the current state of affairs to a democratic and pluralistic Syria. Yet Bashar al-Assad—a person presiding over a family-based clique clinging to power through collective punishment and terror—cites the Syrian Constitution as taking priority over the expressed will of the international community. This murderous regime taking refuge in a rule of law argument featuring a constitution honored exclusively in its breach gives new meaning to obscenity.
As for the "cessation of hostilities," Assad correctly sees it as a threat to his family, his entourage, and a system that treats Syria as private property. The reason he has spent five years concentrating lethal force on civilians is because that which he fears more than anything is the growth of civil society and self-government in Syria. To stop the air and artillery attacks against schools, hospitals, bakeries, apartment blocks, and the like is to run the risk of empowered local governance taking root. Therefore he uses the recess in Geneva talks to resume mass casualty atrocities in the Damascus suburbs. He does so with impunity, knowing that the West has protected not one single Syrian man, woman, or child from his attacks and believing that neither Moscow nor Tehran has any standing (if intention) to protest against mass murder.