May 29 2017
US threatened to strike Iran if Tehran tried to obstacle US forces in Iraq and Syria, Kuwaiti newspaper al-Rai quoted US sources on Monday.
US conveyed a message to Iran through Russian officers who had participated in US-Russia summit, the sources added.
The summit aimed at enhancing coordination over military operations in Syria to avoid any clashes between US and Russia.
In the meantime, Iranian Foreign Ministry Spokesman Bahram Qassemi said that Tehran didn't receive any message from US.
On Saturday, Iranian President Hassan Rouhani spoke to Russian President Vladimir Putin about Syrian crisis.
Earlier, a US strike had targeted Iranian militias (IMIS) in al-Tanf in Syria. The strike asserts that Iran ignored the US message.
In a statement, Iran criticized US-Saudi alliance claiming their joint stances towards the current crises in the region will lead to more instability.
The new alliance aims to curb Iran's plot in the Middle East which started in 2014 and aims to deploy Iranian militias in Lebanon across Iraq and Syria.
The ties between US and Iran has been ratcheted up after Donald Trump was elected as US president. Trump's election reflects US new strategy in Syria that aims to provide safe zones from al-Tanf in the south to Ayn al-Arab in the north.
During Obama era, US Secretary of Defense James Mattis asked to strike Iran in reply to its militias assault on US troops in Iraq while serving as 11th Commander of US Central Command (USCENTCOM). Obama refused Mattis request.
But now US strike against Iran is looming as Trump's administration seems to be aware of Iran's threat against the region, especially after repeated warnings made by Trump to Iran in order to stop interfering in the region's issues particularly in Iraq, Syria, and Yemen.
'
All Members of Knesset, Congress and Senate were invited to the event, which was organized by Israel's Ambassador to the US Ron Dermer.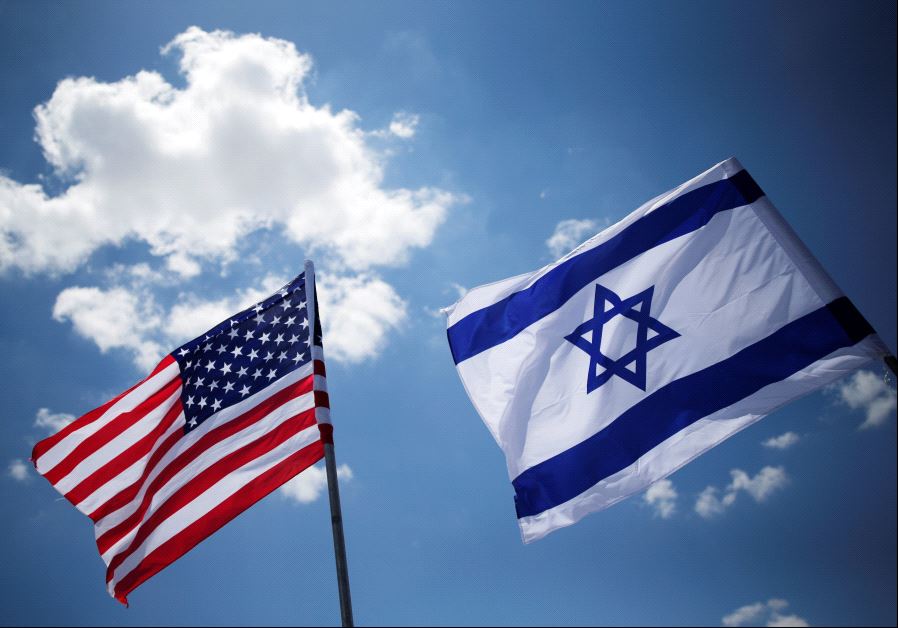 The Knesset and the Congress will jointly mark 50 years since the reunification of Jerusalem in an event scheduled to be broadcast on live video link between the two legislatures next Tuesday. The move could be viewed as tacit recognition by the White House of Jerusalem as Israel's capital and spark controversy.
Sources told The Jerusalem Post that either President Donald Trump or Vice President Mike Pence will participate in the event on Capitol Hill, alongside Speaker of the House Paul Ryan, its host. In Israel, Prime Minister Benjamin Netanyahu and Knesset Speaker Yuli Edelstein will take part from the Knesset. All members of Knesset and both houses of Congress have been invited to the event, which was organized by Ambassador to the US Ron Dermer.
While the US does not officially recognize Israeli sovereignty in the parts of Jerusalem that Israel liberated in 1967, White House participation in the event could be viewed as tacit acknowledgment of Israel's position regarding Jerusalem. The event comes after Trump became the first sitting US president to visit the Western Wall during his trip here last week but held back from making any mention of Jerusalem Day, celebrated the day after he left the country.
In his letter to the senators and the congressmen, Edelstein wrote that Jerusalem, "the eternal capital of the State of Israel, is the seat of our parliament – the Knesset. Jerusalem is also the city where the prophets of Israel spoke to the world of the universal values of morality, equality, freedom and monotheism. In Jewish tradition, this is the city where heaven and earth are linked together and the home of the holy Temple [is situated], sacred to all Jews around the world."
Edelstein pointed out that people of all religions come to pray in Jerusalem and described the custom of writing wishes to God and putting them in the cracks of the Western Wall. He invited American lawmakers to send him their prayers.
"I will make sure your notes are placed between the sacred stones of the Western Wall," he wrote.
So far, the Knesset has received 15 notes to put in the Kotel.
The event comes along with a strong push from Jerusalem to recognize the city as Israel's capital.
Netanyahu called on the US and all other countries to move their embassies in Israel to Jerusalem. Education Minister Naftali Bennett and Jerusalem Affairs Minister Ze'ev Elkin both asked Trump to recognize the capital during his visit to Israel last week.
While Trump did neither of those things, he mentioned the millennia of Jewish history in Jerusalem during his address at the Israel Museum.
Iran, Russia move closer over Syria safe zones proposal
05/29/2017
Hamidreza Azizi explains that the Russian proposal for de-escalation or safe zones in Syria "is not only the best approach for Moscow and Tehran to preserve their core interests in the country, but it could also act as a factor that brings the two countries even closer together."
Most critical to Iran, according to Azizi, is that the proposal legitimates Iran's military presence in Syria. "Since one of the key positions of both the Syrian opposition and its foreign backers has been objection to Iran's military presence in Syria, the international aspect of the May 4 agreement and the fact that it names Iran as one of the peacekeepers could justify the presence of Iranian troops in Syria on the international stage. This is, in fact, the main reason behind the Syrian opposition's objection to any Iranian role in the process," Azizi writes.
"By seizing the opportunity to play an active role in establishing and monitoring the de-escalation zones," Azizi continues, "Tehran could enhance its international posture, proving that, as it has persistently declared, it is genuinely committed to preserving the cease-fire and facilitating the political process. Through this, the path would be paved for Iran to have an active role in any future political process on Syria."
The de-escalation zones, if effectively implemented, would also preserve Iran's strategic access to Hezbollah in Lebanon, reduce the military costs of the conflict and provide a check on Turkish actions in Syria, according to Azizi.
Khamenei hails "Islamic democracy"
Alireza Ramezani writes that Iranian President Hassan Rouhani's decisive re-election was also a victory for Supreme Leader Ayatollah Ali Khamenei.
"Khamenei views a high turnout as more important than the election of any one candidate, including [Ebrahim] Raisi — a judiciary official who had no experience in government," Ramezani explains. "Indeed, Khamenei is now in a win-win situation, as the high turnout could suggest that the social popularity of the Islamic Republic is still high decades after the 1979 Islamic Revolution. On the other hand, his seeming support for Raisi helped the conservative candidate form a strong opposition backed by 38% of voters."
"Moreover, the conservatives — who had failed to reach consensus on a single presidential candidate in past elections — have found a person who is potentially able to lead a far stronger opposition," Ramezani continues. "The significance of an integrated conservative opposition is better understood when considering that Reformists and moderates already control a majority of seats in parliament. It also should be noted that Reformists swept the city and village council elections, which were held concurrently with the May 19 presidential vote. They gained control of local councils in Tehran and many other major cities, ending longstanding conservative dominance of local politics."
He adds, "After the release of the results of the presidential elections on May 20, Khamenei hailed in a written message the high turnout as a clear sign that 'Islamic democracy' has strong roots in the country and citizens are deeply interested in 'this great gift of the Lord.' Notably, there was no mention of direct congratulations to Rouhani. Instead, Khamenei urged the next administration to take care of Iranian households who are most vulnerable to economic woes."
The Sinjar fault line (continued)
Attention is focused on Sinjar, where the Iran-backed Iraqi Popular Mobilization Units (PMU) are accused of working with Yazidi groups linked to the Kurdistan Workers Party (PKK), sparking fears of a Turkish military intervention and potentially complicating US and Iraqi military planning for Mosul's liberation.
Amberin Zaman reports, "The PKK presence in Sinjar dates back to August 2014, when the group rescued thousands of Yazidis under attack by IS. Their precise numbers are unknown, but roughly 400 PKK fighters are thought to be entrenched in Sinjar along with the YBS [Sinjar Resistance Units] and female fighters from YJA Star, a Kurdish all-female militia that is also linked to the PKK."
"Turkey has long demanded that the PKK withdraw from its foothold in the western part of Mount Sinjar and has threatened military action if it fails to obey," she continues. "On April 25, Turkey matched its words with action when Turkish jets bombed YBS targets in Sinjar but mistakenly killed five peshmergas from its top Kurdish ally, the Kurdistan Democratic Party (KDP), instead."
Zaman explains, "Even partial control of Sinjar offers the PKK strategic depth inside Turkey's Kurdish-dominated borders with Iraq. It also assures direct access to northeastern Syria, where the PKK's sister organization, the People's Protection Units (YPG), controls a large swath of territory along Turkey's border with Syria.
"It was in large part to fend off such land grabs that in December 2015 Turkey deployed hundreds of its special forces to a camp in Bashiqa near Mosul, where Turkish forces were training Sunni Arab fighters loyal to former Ninevah province Gov. Atheel Nujaifi to participate in the battle to liberate Mosul. The move sent Turkish-Iraqi relations into a tailspin but Turkey refuses to budge and, according to Iraqi Kurdish officials who spoke to Al-Monitor on condition of strict anonymity, sent in more special forces in the guise of aid workers but were forced to withdraw them under US pressure.
"In this complex turf war, Turkey appears to enjoy the support of Massoud Barzani, the president of the Iraqi Kurdistan Region who is also the leader of the KDP. Turkish troops provide a counterweight to the PKK and the PMU, who in Barzani's mind are working together to subvert his plans for independence," Zaman adds.
Ibrahim Malazada, reporting from Erbil, explains that the Sinjar fault line contributes to tensions between Barzani and Iraqi Prime Minister Haider al-Abadi. Abadi said, "The peshmerga forces are supposed to return to areas along the border of KRG-administered Iraqi Kurdistan that they controlled before the battle to liberate Mosul began last October, while the rest of Ninevah province, including Yazidi areas, is to be liberated by Iraqi forces. Meanwhile, however, the KRG insists on the peshmerga liberating Kurdish areas in northern Iraq, including Yazidi ones. … [R]egional disputes with historical baggage as well as regional interferences point to the difficulty that Erbil and Baghdad will reach mutually acceptable understandings in the future. This makes a military clash between the parties a possibility down the line."
As for Washington, "The United States has meanwhile weighed in using its influence over Iraqi Prime Minister Haider al-Abadi to get him to withdraw financial support for the YBS. At the same time, it helped persuade Haydar Shesho, the leader of an independent Yazidi militia, to work with the Kurdistan Regional Government (KRG). But Washington has failed to deliver on pledges of financial and other support to Shesho and some of his fighters are now reportedly defecting to the YBS and the Shiite militias. In a further setback, Baghdad is said to have put the YBS back on its payroll," Zaman reported.
Egypt bans 21 media websites
Shahira Amin reports this week on the Egyptian government's ban on 21 media websites, including Al Jazeera, for supporting terrorism.
The action against Al Jazeera followed false statements about Iran and Israel attributed to the emir of Qatar, Sheikh Tamim bin Hamad Al Thani, which Qatar's foreign minister has attributed to a hostile media campaign.
Amin writes that while "the majority of the websites blocked by Egypt are pro-Muslim Brotherhood news sites and were either founded by members of the outlawed Islamist group or are funded by Qatar, with which Egypt is at odds over the Gulf state's sympathetic views toward ousted Islamist President Mohammed Morsi. However, at least one of the blocked websites — the privately owned Mada Masr news platform — is neither linked to Islamists nor sponsored by the "enemy" Gulf state. Mada Masr is an Egyptian independent news portal founded in mid-2013 by a group of liberal journalists who formerly worked for Egypt Independent, an English-language newspaper that closed in April 2013. In a statement released May 25, Mada Masr informed readers that they could access the website 'through proxies and cached copies,' defiantly vowing 'to continue to publish through existing platforms as well as our website.'"
by Alaa Shahine  and Ladane Nasseri 
Anwar Gargash says crisis poses 'grave danger' to GCC unity

Tension has flared over ties with Iran after Trump's visit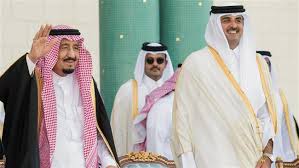 A United Arab Emirates minister said Gulf Arab monarchies are going through a "severe" crisis, an apparent reference to a spat between a Saudi-led alliance and Qatar over ties with Iran.
The dispute poses a "grave danger" to members of the Gulf Cooperation Council, Anwar Gargash, the U.A.E. minister of state for foreign affairs, said on Twitter. "Fending off strife needs a change in behavior, building confidence and restoring credibility."
The feud dominated Saudi newspapers on Monday. Okaz's headline declared, "Qatar breaks covenants, doesn't fulfill promises," while Al Eqtisadiah's pronounced, "Qatar: An economy of lost opportunities and investments connected to financial scandals." The website of the Qatari-owned Al Jazeera television channel remained blocked by the Saudi Ministry of Culture and Information.
The Islamic Republic is Saudi Arabia's main regional rival. The two major oil exporters are on opposite sides of conflicts from Syria to Iraq. In 2015, Saudi Arabia assembled a coalition of Sunni-led countries to fight Yemeni Shiite rebels loyal to Iran after they toppled a Gulf-backed government.
Rouhani's Call
Qatar's ruler, Sheikh Tamim bin Hamad Al Thani, spoke by phone with Iranian President Hassan Rouhani over the weekend. Rouhani, a moderate cleric who was re-elected to a second, four-year term last week, said his country was ready for talks to resolve the crisis, according to his website.
"We want the world of Islam, which is suffering from divisions, to advance toward peace and brotherhood and to this effect we are ready to negotiate to get a real agreement," he said.
On the same day, however, Iran's Supreme Leader Ayatollah Ali Khamenei, who wields more power than Rouhani, said the Saudi regime faces certain demise for its policies in Yemen.
"Appearances should not fool anyone," he said, according to his website. "They are on their way out. There is no question about that."
May, 29, 2017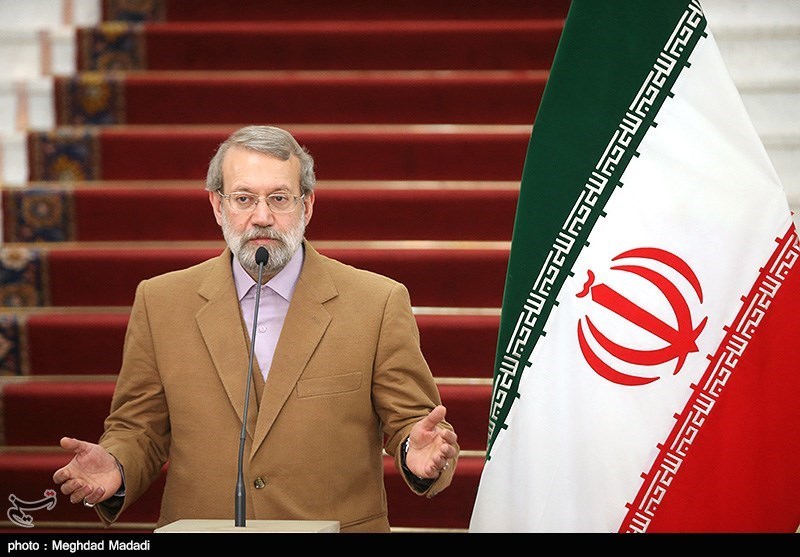 TEHRAN (Tasnim) – Speaker of Iran's Parliament Ali Larijani denounced the Zionist regime of Israel as a constant threat to humanity, stressing that the Palestinian occupied territories would be liberated only through Islamic unity.
"The aggressive and racist nature of the Zionist regime has always been and will remain a threat to humanity and to regional nations," Larijani said in a message to Hezbollah Secretary General Seyed Hassan Nasrallah on Monday, congratulating him on the 17th anniversary of the liberation of South Lebanon from Israeli occupation.
In his message, Larijani said successive victories for the anti-Israeli resistance movement clearly demonstrate that the high aspirations of the Muslim community for the liberation of the occupied Palestinian territories would be achieved only through "rapport, solidarity and resistance."
"Undoubtedly, integrity and unity among various Lebanese groups will shape a bright future for the gallant Lebanese nation and the Islamic resistance," the Iranian speaker further said.
Lebanon on Thursday commemorated the 17th anniversary of the Israeli withdrawal from the country, known as Resistance and Liberation Day.
Hezbollah forced the Israeli military out of the southern parts of Lebanon on May 25, 2000, after more than two decades of occupation.
People in Lebanon consider May 25 as the beginning of a dramatic change in the region.
DEBKAfile Special Report May 29, 2017, 10:41 AM (IDT
US Secretary of Defense James Mattis told CBS News Sunday night, May 28, that the fight against the Islamic State (ISIS) jihadist group has "accelerated" and shifted to "annihilation tactics."
This assertion does not square with the indirect talks the United States is secretly conducting with ISIS for its commanders and most of its operational strength to quit Raqqa, its former de facto Syrian capital, and relocate in Al Mayadeen and Abu Kamal in southeastern Syria.
According to DEBKAfile's military and intelligence sources, the negotiations are taking place between the US-sponsored Syrian Democratic Forces (SDF), which is dominated by the powerful YPG Syrian Kurdish militia allied with Syrian Arabs. As a result, few ISIS fighters remain in Raqqa. This force is American-trained and armed, and fights under the command of US special forces officers.
The US was motivated in letting these talks go forward by three considerations:
1. A deal would accelerate Raqqa's fall with a minimum of casualties for the attackers.
2. Raqqa's liberation would leave almost the entire stretch of Kurdish-ruled territory in northern Syria purged of jihadist terrorists. American forces and their Kurdish allies could then go for control of the northern section of the Syrian-Iraqi border. US and Jordanian special forces, combined with an American-trained Syrian rebel group, have been conducting a parallel campaign for the southern section of that border.
3. If Raqqa can be taken without a battle, the United States can dispense with its Kurdish partners. This would remove a substantial impediment from the path of President Donald Trump's diplomacy for drawing Turkish President Tayyip Erdogan back from his rapidly-advancing rapprochement with Russian President Vladimir Putin.
For Erdogan, any boost for the Kurdish cause is a red flag. He is therefore fiercely opposed to their participation in the liberation of Raqqa.
The negotiations with ISIS have been ongoing for about ten days. They came on the heels of a deal for ending the Battle for Tabqa, a key Euphrates River town and air base about 50km from Raqqa, by allowing ISIS defenders safe passage to the two Syrian Desert locations, after laying down their arms.
However, in the case of a deal for Raqqa, the Russians have just thrown a spanner in the works.
According to a statement issued by the Russian Defense Department on Saturday, May 27, Moscow knew of the YPG-ISIS talks and decided to sabotage them by placing a Russian siege around the town and its exits to thwart the ISIS retreat.
This episode does not exactly accord with the Defense Secretary Mattis' assertion Sunday that "We have already shifted from attrition tactics where we shove them from one position to another in Iraq and Syria to annihilation tactics where we surround them."
Neither does it quite fit the ringing call President Donald Trump issued from Riyadh to all Muslim nations to unite against terrorists and "drive them out of this Earth."
05/28/2017
The presidents of Iran and Russia have discussed the implementation of the landmark 2015 nuclear agreement between the Islamic Republic and the P5+1 group of countries as well as the latest developments in the Middle East.
According to Press TV, Russian President Vladimir Putin on Saturday held a phone conversation with Iranian President Hassan Rouhani. During the call, Putin once again offered congratulations to Rouhani on his landslide reelection victory.
Rouhani won a resounding reelection victory in Iran's May 19 presidential election, with 23,549,616 votes or 57 percent of the total ballots.
During the phone conversation, the Iranian president said that Tehran welcomes the expansion of cooperation with its neighboring countries, including Russia, adding, "Iran is ready to bolster bilateral and regional cooperation with Russia with more determination and we will witness more close cooperation between the two countries in the future."
He pointed to increasing economic and trade interaction between the two sides in recent years and said Tehran supports enhanced cooperation with Moscow in infrastructural and industrial projects as well as energy and banking sectors.
The Iranian president further said the Islamic Republic would remain committed to its obligations under the historic nuclear deal known as the Joint Comprehensive Plan of Action (JCPOA) as long as the other side also fulfills its commitments.
Rouhani also said Iran-Russia cooperation would help promote regional peace and stability and contribute to the fight against terrorism, particularly in Syria.
"The expansion of such cooperation in Syria is very important and we welcome the continuation of trilateral cooperation among Iran, Russia and Syria and are resolute to go on with it," the president pointed out.
Rouhani said Iran welcomes interaction with Turkey and Russia to safeguard a ceasefire in Syria under the supervision of the United Nations.
"Certain activities by [some] countries, including the new US administration and Saudi Arabia, will further complicate the regional situation," the Iranian president said.
He urged all countries to make efforts for a genuine battle against terrorism and toward establishing stability in the region.
For his part, the Russian president said his country is concerned about acts of aggression by certain countries in Syria.
He added that Russia and Iran are present in Syria at the request of Syria's legitimate government and based on the principles of international regulations, saying Tehran and Moscow would continue their cooperation to promote peace and stability in the region, particularly in Syria.
Putin also said Moscow is resolute on further expanding relations with Tehran in various fields.
He urged all signatories to the JCPOA to remain committed to their obligations.
05/28/2017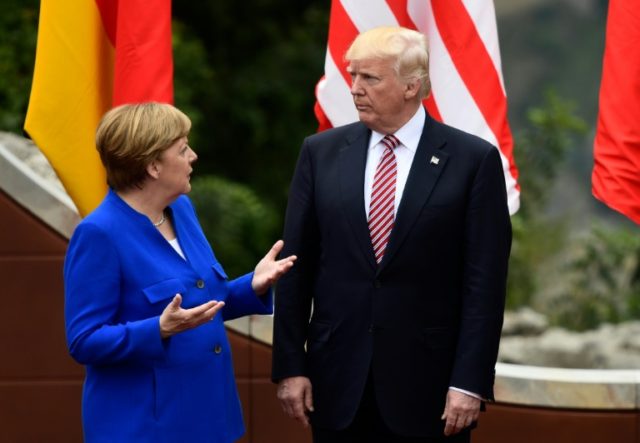 Frankfurt am Main (AFP) – Europe "must take its fate into its own hands" faced with a western alliance divided by Brexit and Donald Trump's presidency, German Chancellor Angela Merkel said Sunday.
"The times in which we could completely depend on others are on the way out. I've experienced that in the last few days," Merkel told a crowd at an election rally in Munich, southern Germany.
"We Europeans truly have to take our fate into our own hands," she added.
While Germany and Europe would strive to remain on good terms with America and Britain, "we have to fight for our own destiny," Merkel went on.
Special emphasis was needed on warm relations between Berlin and newly-elected French President Emmanuel Macron, she said.
The chancellor had just returned from a G7 summit which wound up Saturday without a deal between the US and the other six major advanced nations on upholding the 2015 Paris climate accords.
Merkel on Saturday labelled the result of the "six against one" discussion "very difficult, not to say very unsatisfactory".
The US president tweeted that he would reveal whether or not the US would stick to the global emissions deal — which he pledged to jettison on the campaign trail — only next week.
On a previous leg of his first trip abroad as president, Trump had repeated past criticism of NATO allies for failing to meet the defensive alliance's military spending commitment of 2.0 percent of GDP.
Trump also reportedly described German trade practices as "bad, very bad," in Brussels talks last week, complaining that Europe's largest economy sells too many cars to the US.
Sunday's event saw Merkel renew bonds with the Christian Social Union (CSU), Bavarian sister party to her own centre-right Christian Democratic Union (CDU), ahead of a parliamentary vote in September.
Polls show the chancellor, in power since 2005, on course to be re-elected for a fourth term.
DEBKAfile Exclusive Report May 27, 2017, 9:13 PM (IDT)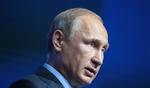 Russian President Vladimir Putin acted to strengthen the military alliance he had set up with Iran and Turkey for working together in Syria – as a counterweight to President Donald Trump's spectacular success in forging a Sunni Arab bloc during his four days in the Middle East.
It was a tough call. Putin's allies demanded action to prevent a Syrian rebel force, backed by US, Western and Jordanian special forces, from taking control of the Syrian-Iraqi border. The Russian leader had to find a way to satisfy them without getting into a clash of arms with American troops.
On Saturday, May 27, as Trump flew home from his nine-day trip, Putin turned the dilemma over with his two allies, President Tayyip Erdogan of Turkey and the newly-elected Iranian president, Hassan Rouhani.
Three days earlier, the Russian president was put on the spot by Iran's National Security Adviser Ali Shamkhani, who arrived in Moscow Wednesday, May 24. He slapped down a demand from supreme leader Ayatollah Ali Khamenei for an answer as to how the Russian leader proposed to put a stop to the takeover by American special forces and their allies of the eastern province of Deir ez-Zour and the Al-Tanf crossing at the Syrian-Iraqi-Jordanian border triangle. (See attached map)
Shamkhani warned Putin that without fast action, the Americans would block the routes from Baghdad to Damascus against the passage of Iranian and Russian forces.
The Russian leader took a couple of days to come up with a stratagem, which he revealed to Erdogan during their conversation on Saturday.
DEBKAfile's military sources can disclose that Putin has ordered the Russian commanders in Syria to impose an aerial and special forces ground siege on the northern town of Raqqa, the Islamic State's de facto Syrian capital. This move was designed to match the American initiative on the strategic Syrian-Iraqi border, without a military clash.
Why Raqqa? Firstly, it is in the north, far from the American positions. Second, Russian intelligence had apparently discovered a deal between the Kurdish-dominated Syrian Democratic Forces – SDF – and ISIS which allowed the jihadists safe passage out of their stronghold towards the south.
The Russian siege on Raqqa was therefore a move against the US-backed SDF and the Kurds, without getting entangled in a direct showdown with the US forces in the South: Putin had installed a Russian-backed foothold in northern Syria to counter the US-led front in the south.
Immediately after the Putin-Erdogan phone call, a Russian military source in Moscow released this story: "Russian intelligence drones have set up a perimeter around the city ([Raqqa] to monitor possible terrorist escape routes, with combat aircraft and special forces units engaged in preventing militants' escape." The report went on to warn that any attempts by ISIS fighters to leave the town "will be squashed."
Putin's maneuver in Syria was designed to achieve three goals:
1. To counterbalance the America-led takeover of the Syrian-Iraqi border in the south, the Russians would assert control of the northern section of that same border.
2.  To showcase the Russian army as the great champions fighting the Islamic State terrorists, compared with the American troops and their allies who had turned aside from this mission, although President Trump had made it the centerpiece of his nine-day trip.
Putin was careful not to name his objective as the conquest of Raqqa, but only a siege operation.
3. To hit US allies, such as the Syrian Kurds in the north, without tangling with the Americans in combat.