11/17/2017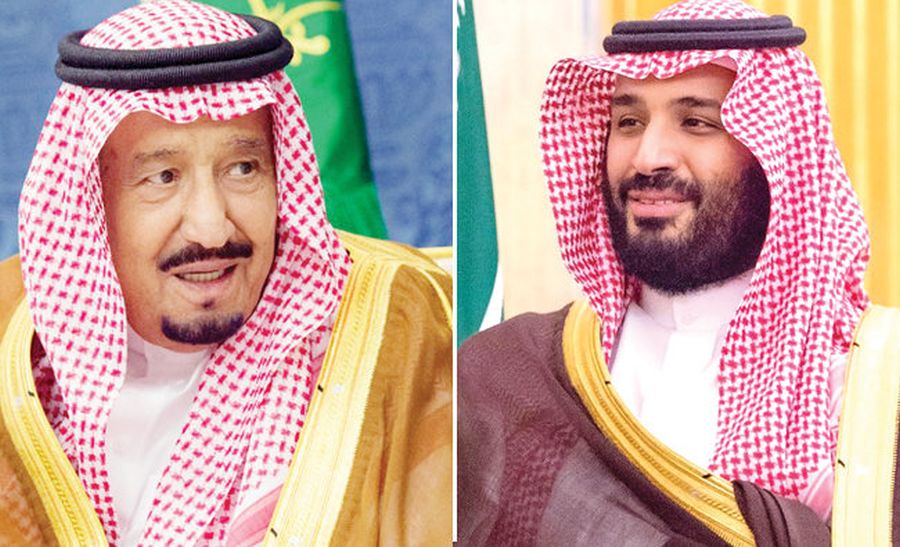 The next Saudi King Crown Prince Muhammad and Israel agree that Iran is the biggest threat to the region, but Israel's top soldier rules out initiating an attack on Hizballah.
Two London publications on the same day, Thursday, Nov. 17, shed unusual light on the next chapter in Saud royal history, as well as on the hitherto semi-clandestine ties between Riyadh and Jerusalem.
The London Daily Mail, quoting "a source close to the Saudi royal family" reported that King Salman, 91, intends to give up the throne next week and name his son, Crown Prince Muhammad bin Salman, 32 as his successor. The king will reportedly confine himself to ceremonial duties like "the queen of England," retaining only the title of "Custodian of the Holy Shrines."
Near two weeks ago, Prince Muhammad ordered 500 notables, including princes, former ministers and business leaders detained on charges of corruption. The British newspaper carried the first photos of the distinguished detainees sleeping on mattresses on the floor of the five-star Carlton Ritz Riyadh.
After he is crowned king, the prince will focus on Iran, according the Daily Mail. His plan is "to start the fire in Lebanon, in the hope of Israeli military backing." He is convinced he has to hit Iran and Hizballah – contrary to the advice of the royal family – and will enlist the help of the Israeli military to crush Hizballah, for which he has promised Israel billions of dollars if they agree."
The source stressed: MBS can't confront Hizballah in Lebanon without Israel. The Daily Mail did not reveal how Israel sees this proposition – only that the prince has a Plan B:  to fight Hizballah in Syria. Neither did its source explain how this would come about amid a crumbling Syrian insurgency.
DEBKAfile's Middle East sources note that rumors of King Salman's imminent abdication and handover to his son Muhammad have been around for some time and are credible, given the monarch's failing health. Many of the hundreds of high-profile figures he placed under detention on Nov. 4 are opposed to his accession.
That the Crown Prince will focus on Iran is also credible – except that more than a year ago, he declared that Saudi Arabia was at war with the Islamic Republic in Yemen and it is not going very well. The Saudis and their allies, the UAE, are stuck in a standoff with the Iranian-backed Yemeni Houthi rebels. Iran moreover threatens their ports and capital cities with missile strikes. However, when the Houthis fired a ballistic missile supplied by Iran at Riyadh international Airport on Nov. 4, Prince Muhammad called it an act of war.
He is turning to Israel and its armed forces, not just as the only reliable military and intelligence force capable of handling the opening shots of the war on Iran, but out of their shared perception of Iran as the biggest threat to the Middle East. He moreover no longer expects active and determined participation in fighting Iran from the US under President Donald Trump. On this last point, Saudi Arabia and Israel are divided.
In an interview with the London-based, Saudi-owned news site Elaph – his first with a Saudi publication – that was published on the same day as the Daily Mail story, IDF Chief of Staff Lt. Gen Gady Eisenkot laid out what he thinks are Iran's ambitions in the Middle East: "The Iranian plan is to control the Middle East by means of two Shiite crescents. The first from Iran through Iraq to Syria and Lebanon, and the second from Bahrain through to Yemen until the Red Sea," he said, adding: "This is what must be prevented in the region."
"With [US] President Donald Trump, there is an opportunity for a new international coalition in the region," he said, citing the US, Arab nations including Saudi Arabia and Israel "for stopping the Iranian threat." "We are ready to exchange experiences with moderate Arab countries and exchange intelligence to confront Iran," he added. While the Israeli general stressed the importance of the Trump administration's role in this effort, the Daily Mail's Saudi source did not mention the United States at all.
So while the prince who may be crowned Saudi king next week and Israeli Prime Minister Binyamin Netanyahu agree that Iran is the biggest threat to the region and beyond, they are at odds on how to cut it down and who should lead the effort. Prince Muhammad's thinking on this resembles the Israel's approach to the Iranian threat five years ago, that if the IDF decided to go it alone, the Americans will jump in later. But today, Eisenkott reflected a different approach. He stressed in the interview that Israel "isn't interested in a war now with the Iranian-backed Lebanese terror group Hizballah, despite Iranian attempts to bring about an escalation."
Riyadh may take this as Israel's reply to prince Muhammad's plan: Several billion dollars will not persuade Israel to send the IDF to fight a war except in its direct national interest, even though Israel and Saudi leaders and military chiefs are in complete accord on the Iranian peril.
For Moscow, the presence of Iranian troops is legitimate – Assad himself invited them
Amos Harel Nov 17, 2017
Israel won't allow Iran to establish presence in Syria, defense minister says
Despite Israeli concerns, Russia says Iran's presence in Syria is legitimate
Analysis Syria deal puts Iran too close to Israel's borders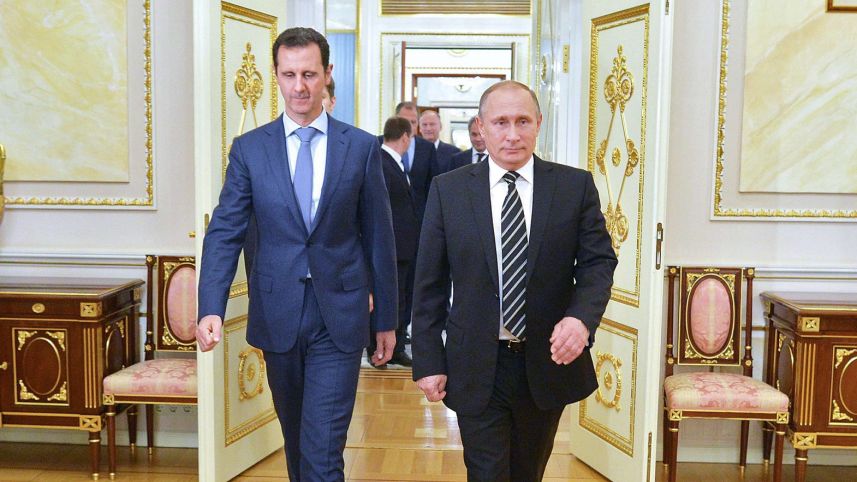 A single brief statement by Russian Foreign Minister Sergei Lavrov on Tuesday cleared up the strategic picture in southern Syria and the entire region. Three days after the signing of the agreement between Russia, the United States and Jordan about the cease-fire arrangements there, Lavrov disavowed the section of the accord that says foreign forces will be kept out of Syrian territory. Iran's presence in Syria is legitimate, he said, and therefore Russia did not promise to compel the Iranians to withdraw their forces from the country.
To really understand the Middle East – subscribe to Haaretz
This claim by Moscow, which also applies to the Russian forces there, rests on Iran and Russia having been invited into Syria by the Assad regime. This invitation by the Syrian sovereign ostensibly bestows legitimacy on the presence of these countries' military forces in Syria, even with Russia conveniently ignoring the ongoing atrocities the Assad regime has been committing against its own citizens for the past six and a half years.
The only thing the Russians agreed to was a stipulation that the Iranians and the Shi'ite militias that answer to them would be kept five kilometers from the lines of contact with the rebels. For Israel, this means that the Iranians will be on the Golan Heights, just five to 10 kilometers from the border, depending on what areas are held by the rebels. This is the reason for Israel's disappointment with the agreement, a feeling that has only intensified in the wake of Lavrov's statement.
The Russian foreign minister's statement contained another hidden message: Moscow will be the one that decides what happens in Syria. The total lack of an American response to Lavrov's comments, so soon after State Department officials boasted at a press briefing about the section of the agreement regarding the withdrawal of foreign forces, proves yet again who's really running the show in Syria.
The reason for Russian support of Iran, despite Russia's generally close and positive ties with Israel, is simple: The Iranians, and especially their Hezbollah proxies, are providing the Russians and the Assad regime with the ground forces upon which the regime's survival hinges. Keeping the current regime in power is mission number one for the Russians, because that way they can maintain all the advantages – an image of power, a Mediterranean seaport at Tartus, potential trade deals – inherent in an Assad victory. Russia does not intervene or protest when Israel reportedly bombs a Hezbollah weapons convoy in Syria (as long as the airstrike doesn't harm Russian troops), but is has no reason to exert itself to meet all of Israel's demands about keeping the Iranians out of Syria.
Prime Minister Benjamin Netanyahu said this week that Israel is not bound by the tripartite agreement, and Defense Minister Avigdor Lieberman repeated his warning that Israel will not sit back and allow Iranian entrenchment in Syria nor let Syria become a forward position against Israel, adding, "Whoever hasn't understood this yet would do well to understand it."
What do the Israeli warnings refer to specifically? Brigadier General (res.) Assaf Orion, a senior scholar at the Institute for National Security Studies think tank and former head of the IDF General Staff strategy department, says Iran has been waging war on Israel for some decades now via proxies. "But now, for the first time, the Iranians appear to be preparing to put in significant infrastructure in Syria – army bases, a seaport, weapons manufacturing plants, permanent military forces. When Israel says it won't accept this, it is trying to dictate new rules of the game. More so than in the past, for Israel the northern front has become one long continuous front in which the border between Syria and Lebanon is completely blurred. We'll have to ask ourselves: When exactly does the moment come when we respond?"
This week, Britain's The Guardian offered a perceptive description of the Middle East mood. Lebanese Prime Minister Saad Hariri's announcement of his resignation, under Saudi pressure, sparked tension throughout the region that links seemingly unrelated events. In fact, these various undercurrents have been moving for some time, and now they have risen to the surface.
The paper's Middle East analyst, Martin Chulov, connects the dots between Hariri's resignation, the Iraq-Iran takeover of Kirkuk on the Kurdistan border, the purges in Saudi Arabia, the famine afflicting millions due to Yemen's civil war, and Yemen's Houthi rebels firing a missile at the Riyadh airport. All of these things, he writes, are manifestations of a power struggle between Saudi Arabia and Iran that is now reaching a peak all across the area between Beirut and Sanaa.
The multi-pronged Saudi move – involvement in wars in Syria and Yemen, political maneuvers in Lebanon, efforts to isolate Qatar, efforts to limit the influence of extremist Wahhabi clerics, the plans to build a colossal "city of the future," the IPO of oil company Aramco, along with many other ambitious initiatives – is being overseen by 32-year-old Crown Prince Mohammed bin Salman. Assaf Orion believes the prince "has got too many balls in the air. It's a systems overload that requires extraordinary command and control in tandem with long-term planning. I'm not sure the prince can sustain it without dropping any of the balls."
To an outside observer, Saudi Arabia calls to mind what Churchill called Russia – "a riddle wrapped in a mystery, inside an enigma." The series of moves set in motion by the crown prince, particularly the resignation that was forced upon Hariri, was met with some surprise in Israel, elsewhere in the region and in the West. Israeli military experts are also skeptical of the Saudis' ability to advance their goals with their military capacity. Despite the purchase of billions of dollars' worth of weaponry from the U.S. and other countries, the Saudis have performed poorly in combat in Yemen. And they have played a fairly minor part in the international coalition's fight against ISIS. The Saudis' big plans have to fully come up against hard reality, and when it does happen, the encounter is liable to be painful.
Gaza unstable
As far as security goes, a threat of escalation on the Gaza border hung over the country this week. The security assessment was that Islamic Jihad would try to stage a reprisal for the destruction of the attack tunnel in late October in which 12 operatives from Islamic Jihad and Hamas were killed. Here, the prime minister and defense minister warned of a severe response while simultaneously taking practical steps, including the deployment of Iron Dome missile defense systems in the center of the country. The decision to quickly deploy the missile defense batteries was dictated to the army at the cabinet meeting by Netanyahu. The cabinet ministers backed Netanyahu's action, saying he was entitled to put wider safety margins in place when the situation could rapidly deteriorate.
Islamic Jihad in Gaza did not immediately respond to the killing of its men, apparently because of moves by Hamas and, according to Palestinian sources, by Egypt too, to restrain it. Shortly after the tunnel strike, the Palestinian Authority and Hamas began implementing their reconciliation agreement and PA police officers were stationed at the border crossings between Gaza and Israel for the first time in a decade.
But things have gotten more complicated since then. PA President Mahmoud Abbas is in no rush to transfer the money that he promised to Hamas to pay civil servants' wages and to upgrade the electricity supply. The reopening of the Rafah crossing, the main avenue of departure from Gaza, is also being held up due to disputes between the parties. Under these circumstances, Hamas has less motivation to rein in Islamic Jihad. Things could get even worse if the entire reconciliation process gets stuck and Hamas goes looking for someone to blame for Gazans' disappointed hopes of an improvement in their harsh living conditions.
Saudi Arabia has its fingers in the pie here, too. Two weeks ago, at the height of the upheaval in the kingdom, Abbas was urgently summoned to Riyadh. After the visit, his spokesman said the two parties view the reconciliation agreement with Hamas "100 percent the same way." Since then, the PA has sharpened its demand that Hamas completely cut off ties with Iran and that its military wing submit all of its weaponry to Ramallah's authority. Abbas's aggressive new posture, evidently inspired by Saudi prodding, is angering the Egyptians, who acted as the patrons of the reconciliation process.
Haaretz
Analysis: Israel is perfectly capable of dealing with Iranian-backed militias on the Syrian side of the border, but the Russian legitimization of long-term strategic Iranian presence in Syria means that in the next conflict, the ayatollahs would be able to fight Israel both through Hezbollah in Lebanon and through militias and aerial and naval forces in Syria.
Ron Ben-Yishai |Published:  16.11.17 
The presence of Iranian forces in Syria and of Iranian-backed militias not far from the border is the less troubling issue as far as Israel is concerned. For decades, we've lived and dealt with having five Syrian divisions on the Golan Heights border, armed with tanks, artillery and missiles. In the 1973 Yom Kippur War, we even proved we are capable of dealing with such a force.
The biggest force the Iranians are capable of stationing 5 to 20 kilometers from the Purple Line (the ceasefire line) is two divisions—in other words, six brigades—which are not armed with any armored vehicles. These are primarily armed militias, not a threatening active army.
It's true that these militias could try to carry out terror attacks and infiltrate Israeli territory, or fire rockets and mortar shells, but these are activities the IDF knows and can deal with without great difficulties. And if needed, it can even enter Syria and attack the bases of these militias—including Hezbollah. The IDF was very successful in doing that in the War of Attrition, and there is no reason this can't be done now, despite the Russian presence in Syria.
The Russians cry out only when they are directly affected by these actions. There is no reason that a concrete operation against the Iranian-backed militias, as the IDF is capable of carrying out with its precision-guided ammunition, would lead to a clash with the Russians, and there is no reason for the Russians to launch an attack against us either.
By the way, the Russians need the Iranians in Syria because they don't want to bring in their own soldiers to operate on the ground. They would rather bomb from the air and let the Iranian militias serve as cannon fodder for the rebels, which is why most of the militia and Hezbollah fighters are now in the Idlib area in northern Syria, where the rebels are concentrated, while their presence in the Syrian Golan Heights is relatively small.
The bottom line is that Iranian-backed militias operating near the border, including Hezbollah, are not a strategic threat but rather a tactical problem Israel is capable of dealing with. By the way, Hezbollah fighters have long been active much closer to the Golan Heights border than 7 to 20 kilometers away. They have already fired rockets into the Golan Heights and the Mount Hermon slopes twice. This serves as further proof that we can deal with this threat and know how to do it. Nevertheless, there are some causes for concern.
Iranian batteries defending Lebanon's skies
What we should be concerned about is the Russian legitimization of long-term strategic Iranian presence in Syria. Russian Foreign Minister Sergei Lavrov said Wednesday that because the Syrian government invited the Iranians, their presence there was legitimate.
This statement allegedly contradicts the spirit of the agreement signed between Russia, the United States and Jordan on Saturday, which states that all foreign forces must pull out of Syria. The agreement failed to indicate when this would happen, making it an unbinding statement—like any declaration of intent with no timetable—but it is important, because it makes the presence of the Iranian forces and the militias illegitimate in the long run. Then came Lavrov's statement, however, and legitimized this presence.
This means that Iran would be able to have its own strategic presence, including planes and warships, as long as the Syrian government "invites it to do so." This would allow the ayatollahs to create a military stronghold on the eastern coast of the Mediterranean Sea, right on the State of Israel's border. A Navy ship or a merchant vessel leaving the Haifa Port would be threatened by Iranian missiles launched from the Syrian coast or by Iranian ships docking in the Tartus, Latakia or Beirut ports.
Another example is that modern Iranian surface-to-air missile batteries could take part in blocking the Israel Air Force from entering Syria and Lebanon's skies. This is a much bigger threat than the presence of gunmen near the border in the Golan Heights. A strategic Iranian presence in Syria would be much more difficult to neutralize once it expands.
Moreover, the real strategic threat is that Iran wants to launch another front with Israel in the north, in addition to Lebanon. It wants to be able to fight Israel, when the time comes, both through Hezbollah in Lebanon and through its militias and aerial and naval forces in Syria.
When will Israel be forced to declare war?
There are, however, two positive aspects as far as Israel is concerned. First of all, the presence of Iranian military aircraft and vessels in Syria would allow the IDF to target and destroy them quite easily. There would be no need to fly to Iran and refuel in the middle of the flight, in the air. The Iranian facilities would be as vulnerable as the different Syrian army facilities.
Second, Lavrov made it clear that his statement about legitimate presence in Syria applied exclusively to the Iranians. He explicitly noted that he was not referring to Iranian-backed militias like Hezbollah, but only to Revolutionary Guards members and soldiers in the Iranian army.
In this context, it's important to know that the Iranians aren't eager to send their people to die for the Syrian regime, which is why they need Hezbollah and the Iraqi and Afghan militias they are sending to Syria. It's therefore unlikely that Tehran will send thousands of its people to Syria even if the Russians find it legitimate.
The bottom line is that a strategic Iranian presence in Syria, including surface-to-surface missile bases which Iran may try to build there, is a strategic threat to the State of Israel, and the world should be warned about it. The current government and the previous government have been very successful in doing that.
These warnings have another purpose: To warn Iran and Syria that in the event of a strategic Iranian presence in Syria, Israel would be forced to declare war, which would make Russia and Iran lose all the assets they have gained during the civil war.
Both Moscow and Tehran likely understand that the Israeli government and the IDF are building awareness for the possibility of an attack on strategic Iranian and Syrian assets, if and when they are available. They know that Israel usually makes good on its threats, which is why both the Russians and the Iranians will likely reconsider their moves.Ynet
IDF Chief of Staff speaks with Saudi newspaper, says Israel and Saudi Arabia see eye to eye on Iranian threat.
Arutz Sheva Staff, 16/11/17 
IDF Chief of Staff Gadi Eizenkot gave a rare interview Thursday to Elaph, a Saudi newspaper based in London, in which he called for a new regional coalition to counter Iran's growing influence and threats in the Middle East.
"The State of Israel is now in its best position militarily," Eizenkot said at the beginning of the interview. "We have developed a lot, we have the military force, the intelligence, the air force, the infantry that is in the best condition, We are therefore greatly appreciated by the moderate countries in the region."
"Regarding the challenges," the chief of staff noted, "in the past the threat was armies of countries such as the Syrian army, and so forth. Today, there are areas of explosive tensions such as Hezbollah in Lebanon, the West Bank, Gaza Strip, Sinai, and Syria. Local events can cause a wide-ranging strategic confrontation."
However, Eizenkot stressed, "The real and greatest threat in the region is Iran, which there are three important factors that need to be acted upon. The first is the nuclear program, which has been temporarily frozen, but there is no doubt about Iran's intentions to achieve nuclear capabilities. Secondly, Iran's imposing its influence on various regions and supplying arms [to proxies] to carry out missions, such as to Hezbollah, the Houthis, and Islamic Jihad."
He continued: "At the same time, there is an American policy to establish alliances to fight Daesh (ISIS), and they succeeded in doing so. The US is also trying to strengthen and support the moderate Sunni axis in the region without putting its soldiers on the ground to fight. On the other hand, there is a Russian policy that looks only at the Russian interests in Syria. They have made a pact with Assad, Iran and Hezbollah on the one hand, and with the Americans to fight against Daesh, and with Turkey and ourselves (Israel) as part of a mechanism to prevent friction, which has been working very well."
Eizenkot said in response to the question of what Iran thinks of Israel: ""One can see the Iranian plan to control the Middle East through two Shi'ite crescents: The first from Iran through Iraq to Syria and Lebanon. The second, through the Gulf from Bahrain to Yemen to the Red Sea. This must be prevented from happening to this region. There is hope in the statements and speech of US President Trump in which he stated that there is a need to prevent the Iranian missile program and its establishment in Syria and Iraq. I see this as a hope for the region. There is complete agreement between us and Saudi Arabia, which has never been an enemy or fought against us, and we have never fought against it. I think there is full agreement between us and them regarding the Iranian axis."
"I participated in a meeting of chiefs of staff in Washington and when I heard what the Saudi representative said, I found that he fully matched what I think about Iran and the need to deal with it in the region and the need to stop its expansion program," Eizenkot said. "There is an opportunity with President Trump to form a new international coalition In the region, a large and comprehensive strategic plan must be implemented to stop the Iranian threat. We are ready to exchange information with the moderate Arab countries, including intelligence information and to deal with Iran."
Eizenkot was further asked, "Have you shared information with Saudi Arabia lately?"
"We are ready to share information if necessary, and there are many common interests between us and them," he said.
In an interview, Saudi Arabia's foreign minister accused Iran of acting 'in an aggressive manner' and hinted Riyadh may take action against Hezbollah
Reuters Nov 16, 2017
Analysis For many Sunni Muslim countries, Iran is not necessarily a threat
Israeli military chief gives unprecedented interview to Saudi media: 'Ready to Share Intel on Iran'
When Jerusalem needs to talk to Riyadh: This Saudi newspaper is Israel's backchannel to the Arab world
Saudi Arabia's Foreign Minister Adel Jubeir said on Thursday the kingdom's actions in the Middle East were a response to what he called Iranian aggression, and hinted at future action against Lebanon's Hezbollah.
Long-standing arch-rivals, Riyadh and Tehran are waging a contest for power on several fronts across the region, notably in Yemen and Lebanon.
"(The Iranians) are the ones who are acting in an aggressive manner. We are reacting to that aggression and saying: 'Enough is enough. We're not going to let you do this anymore'," Jubeir told Reuters in an interview.
Saudi Foreign Minister Adel al-Jubeir in Riyadh, Saudi Arabia, November 16, 2017. FAISAL AL NASSER/REUTERS
He said Saudi Arabia was consulting its allies about what leverage to use against Lebanese Shi'ite group Hezbollah – an Iranian ally – to end its dominance in the small Mediterranean nation and intervention in other countries.
"We will make the decision when the time comes," he said, declining to detail what options were under consideration.
When Jerusalem needs to talk to Riyadh: This Saudi newspaper is Israel's backchannel to the Arab world
Saudi Arabia accused Lebanon last week of declaring war against it because of acts by Hezbollah, which is both a militant and political organization represented in Lebanon's parliament and government.
Jubeir said Hezbollah, which he described as a subsidiary of Iran's Revolutionary Guard "doing Iran's bidding," must disarm for Lebanon to stabilize.
"Wherever we see a problem, we see Hezbollah act as an arm or agent of Iran and this has to come to an end," he said.
Jubeir said Iran had harbored terrorists, assassinated diplomats and interfered in other countries' affairs – charges Tehran denies.
"If you want us to deal with you as a good neighbor, act like one. But if you continue to act in an aggressive manner, we will push back," he said.
Tensions in Lebanon
Since Crown Prince Mohammed bin Salman rose to power less than three years ago, Riyadh has struck a more aggressive posture towards Iran, launching a war in Yemen, leading a boycott of neighboring Qatar in part for allegedly cozying up to Tehran, and ratcheting up its rhetoric against Hezbollah.
Saad al-Hariri, a Saudi ally, resigned as Lebanon's prime minister on Nov. 4, citing an assassination plot and accusing Iran and Hezbollah of sowing strife in the region.
Lebanese officials say Hariri had come under pressure from Riyadh, which they accuse of holding him captive despite his denials. Hariri said on Thursday he would visit Paris "very soon" and is expected to then return to Lebanon.
Jubeir repeated Saudi denials that Riyadh had forced Hariri to resign or held him against his will. "He's a free man, he can do whatever he wants," Jubeir said.
Asked if Saudi wanted Hariri to withdraw his resignation, Jubeir said: "That is his decision to make."
Saudi's top diplomat said reigning in Hezbollah was the priority and the "facade" that the group needed to hold on to its weapons should be exposed.
"If they are to support the resistance, what are they doing in Syria fighting on behalf of the regime alongside the Iranian militias?" he said, referring to President Bashar al-Assad, who is battling rebels backed in part by Saudi Arabia.
"If they are there to protect Lebanon, what are they doing in Yemen?"
Proxy war in Yemen
Saudi Arabia is backing Yemen's internationally recognized government against the Iran-aligned Houthi movement in a 2-1/2 year-old war. The kingdom has been criticized for killing civilians in airstrikes there and blocking humanitarian aid.
Jubeir accused the Houthis, who control much of the country's north, of besieging civilian areas and preventing supplies from coming in or out.
Explained // What is the evidence Iran is behind the missile fired from Yemen at Saudi Arabia's capital
A military coalition led by the kingdom has enforced a near-blockade on Yemen, which aid agencies say has contributed to unleashing famine and disease on the already impoverished country.
It closed all air, land and sea access on Nov. 6 following the interception of a missile fired towards Riyadh.
Saudi Arabia has since said that aid can go through "liberated ports" but not Houthi-controlled Hodeidah, the conduit for the vast bulk of imports into Yemen.
Jubeir said the ports of Aden, Mokha and Midi along with Aden airport had resumed operations.
The heads of three U.N. agencies on Thursday warned "untold thousands" would die if the blockade stayed in place.
Jubeir also said domestic anti-corruption investigations which have netted senior Saudi princes, officials and businessmen in the past two weeks were ongoing. He rejected as "nonsense" criticisms the campaign fell afoul of the law.
"Those who are guilty are likely to be referred to the courts and they will have fair, transparent trials," he said.
Israel and Saudi Arabia are in full agreement about Iran's intentions, Lt. Gen. Gadi Eisenkot tells Elaph, noting the two states have never fought each other
Amos Harel Nov 16, 2017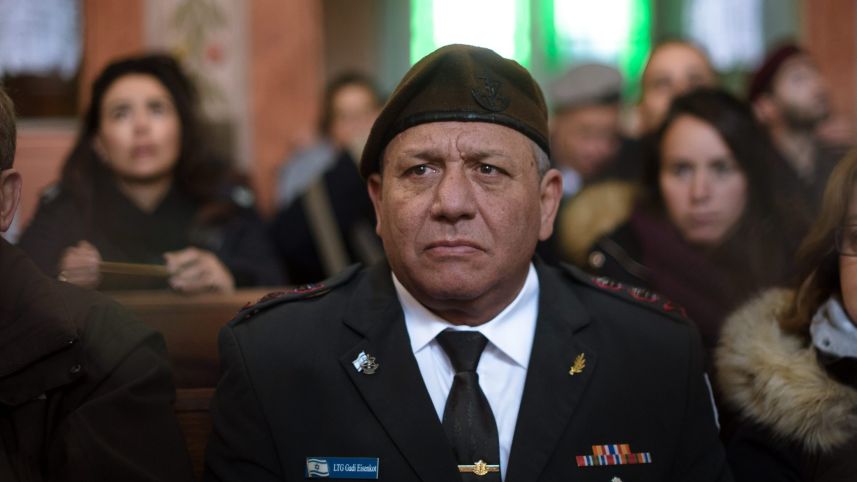 xplained Who wants a war in the Middle East? Seven key players and their interests
Opinion America's AWOL on coordinating anti-Iran allies, so Saudi Arabia is taking over
Analysis Syria deal puts Iran too close to Israel's borders
A Saudi newspaper published an unprecedented interview on Thursday with the Israeli military chief, Lt. Gen. Gadi Eisenkot. It marks the first time any senior Israel Defense Forces officer, let alone the chief of staff, has been interviewed by a media organization in Saudi Arabia, which does not have diplomatic ties with Israel.
In the interview to the Saudi online newspaper Elaph, Eisenkot called Iran the "real and largest threat to the region." He said Israel and Saudi Arabia are in complete agreement about Iran's intentions.
He also noted that Israel and Saudi Arabia have never fought each other.
Eisenkot said that Israel's military situation has never been better. He said that was why it is "highly regarded by the moderate countries in the region."
Screen shot from Elaph websiteScreen shot from Elaph website
Israel's military chief accused Iran of trying to destabilize the region by building weapons factories and supplying advanced arms to guerilla and terrorist organizations across the Middle East.
"Iran seeks to take control of the Middle East, creating a Shi'ite crescent from Lebanon to Iran and then from the [Persian] Gulf to the Red Sea."
"We must prevent this from happening," he added.
Eisenkot said Israel has no intention of initiating an attack on Hezbollah in Lebanon. "We see Iranian attempts at bringing about an escalation, but I don't see a high chance for this at the moment."
He cautioned, however, that local flare-ups could "lead to a broad strategic conflict."
The interview follows the news that broke two weeks ago of Lebanese Prime Minister Saad Hariri's tumultuous resignation, and the wave of arrests of Saudi princes, ministers and businessmen – along with direct public threats by Saudi Arabia, and Israel aimed at Iran and Hezbollah.
Eisenkot also commented on the Middle East policies of the American and Russian governments. He said he welcomed U.S President Donald Trump's announcement that it is necessary to put an end to the Iranian ballistic missile program and Iran's growing hold in Syria and Iraq.
"I view it as hope for the region," he said.
"With President Trump. there is an opportunity to build a new international coalition in the region. We need to carry out a large and inclusive strategic plan to stop the Iranian danger. We are willing to exchange information with moderate Arab countries, including intelligence information in order to deal with Iran," added Eisenkot.
As to whether Israel has already shared such information with Saudi Arabia, Eisenkot said: "We are willing to share information if there is a need.   We have many shared interests between us."
Eisenkot said Israel and the Saudis are on the same page about Iran: "I participated in the meeting of chiefs of staff in Washington and heard what the Saudi representative said. It is precisely what I think concerning Iran and the need to deal with it in the region and the need to stop its program of expansion."
Eisenkot was blunt about what extended Iranian presence in Syria would mean.
"Our demand is for Hezbollah to leave Syria and for Iran and its militias to retreat from Syria. We have said openly, and also quietly and secretly too, that we will not accept Iranian consolidation in Syria in general, and their concentration west of the Damascus – Sweida Road [about 50 kilometers from the Israeli border on the Golan Heights]. We will not allow any Iranian presence, we have warned them against building factories or military bases and we will not allow it," he said.
He described as "complicated" the internal situation in Lebanon.
"Hariri's move in resigning from Riyadh was surprising, but I see that Hezbollah has begun to feel financial pressure. They have run into serious problems with supplies. We also see a drop in support for Hezbollah and there are also cracks in the public that supports Hezbollah, as well as demonstrations in the Dahiya [neighborhood of Beirut, a Shi'ite stronghold]. That is something we haven't seen in the past."
He also gave additional insight into how Israel views American and Russian policy in the Middle East.
"The United States is trying to strengthen and support the moderate Sunni axis in the region without bringing in [American] troops or fighting on the ground. At the same time, there is a Russian policy that sees only the Russian interests in Syria," said Eisenkot. "The Russians know how to get along very well with all the sides. They forged an alliance with Assad, Iran and Hezbollah on one side (and) with the Americans in the war against ISIS."
He added that the system they have worked out in which Russia acts as a channel between Turkey and Israel in order to prevent potential friction between the two countries has worked out very well.
"The United States is trying to strengthen and support the moderate Sunni axis in the region without bringing in [American] troops or fighting on the ground. At the same time, there is a Russian policy that sees only the Russian interests in Syria," said Eisenkot. "The Russians know how to get along very well with all the sides. They forged an alliance with Assad, Iran and Hezbollah on one side (and) with the Americans in the war against ISIS."
He added that the system they have worked out in which Russia has channels with both Turkey and Israel in order to prevent potential military friction between the two countries has worked out very well.
"ISIS has been severely beaten and the elimination of the organization will come soon. But its ideas can return in the guise of other names and groups in Syria and the region," he said.
He also explained Israel's long-time policy not to get involved with the fighting in Syria.
"We have a clear policy. We will not intervene in the fighting in Syria, unless we see an attempt to harm our Druze brothers. We intervened in Khader, we prepared tanks on [Mount] Hermon and warned the Al-Nusra Front that we will attack them if they enter Khader. This put an end to the crisis."
When asked if Israel provides aid to Al-Nusra, the Syrian jihadist group with links to Al Qaida,  Eisenkot rejected such claims are totally unfounded. "Al-Nusra and its ilk are our enemies, like ISIS. We have attacked them more than once. We aid the villagers on the Golan medically and we help our Druze brothers. We help only in humanitarian ways."
11/16/2017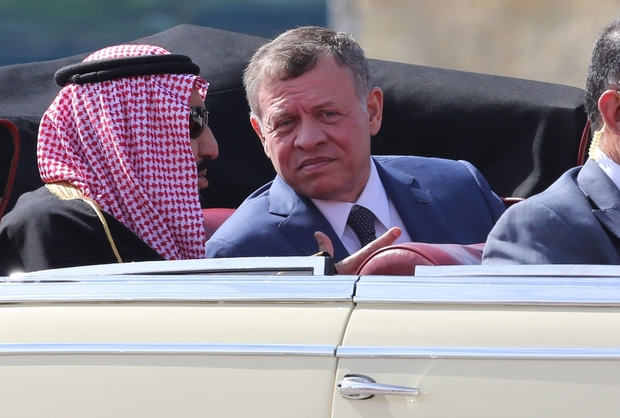 Court sources say alarm bells are ringing in Amman over reports Riyadh ready to trade Palestinian right of return as part of peace deal with Israel
Saudi Arabia is bypassing Jordan in its headlong rush to normalise relations with Israel, offering concessions on Palestinian refugees which could endanger the stability of the Hashemite kingdom, and compromise its status as the custodian of the holy sites in Jerusalem, a senior official close to the royal court in Amman has told Middle East Eye.
The official, speaking on condition of anonymity, accused Saudi Crown Prince Mohammed bin Salman of treating Jordan with contempt. "He deals with Jordanians and the Palestinian Authority as if they are the servants and he is the master and we have to follow what he does. He neither consults nor listens to us," the official said.
Half the population of Jordan are Palestinians and if there is official talk in Riyadh about ending the right of return, this will cause turmoil within the kingdom

– Senior official in Jordan's Royal Court
The alarm bells went off in Amman following semi-official leaks suggesting that Saudi Arabia was ready to surrender the Palestinian right of return in exchange for putting Jerusalem under international sovereignty as part of a Middle East peace deal that would facilitate the creation of a Saudi-Israeli alliance to confront Iran.
Such a deal would compromise the special status of Jordan as the custodian of the Haram al-Sharif, as stated in the peace treaty Jordan struck with Israel in 1994.
"Half the population of Jordan are Palestinians and if there is official talk in Riyadh about ending the right of return, this will cause turmoil within the kingdom. These are sensitive issues both for Jordanians from the East Bank and Palestinians," the official said.
Jordanian backlash
In fact, 65 percent of the population of Jordan are Palestinian, mostly from the occupied West Bank. They have Jordanian citizenship and access to medical care, but they are under-represented in parliament, and have little presence in the Jordanian army and security services.
Furthermore, any attempt to give the Palestinians more rights in Jordan would provoke a backlash among the Jordanian population, the official observed.
READ MORE ►

Abbas in Riyadh: Saudis court Palestinian support for grand alliance with Israel
He said any final status deal involving Palestinian refugees would have to include a compensation package to Jordan, which the kingdom would expect to receive as a state.
On the deal itself, the Jordanian official said that what was on offer to Mahmoud Abbas, the president of the Palestinian Authority, was worse than before.
"He (MbS) is concerned about the normalisation of the Saudi relationship with Israel and he does not care about anything else. He needs a fig leaf to start off this normalisation," the official said.
A separate Western source in contact with some Saudi princes independently confirmed the importance of Israel as a factor behind a wave of recent arrests in Riyadh targeting princes, business tycoons and other influential Saudis.
Saudi Arabia's King Salman and Jordan's King Abdullah, pictured at Amman airport prior to March's Arab League summit (AFP)
He said several of the people arrested under the guise of an anti-corruption campaign had acted as "gatekeepers for Saudi funding" going to Israel. He suggested that MbS wanted to keep a monopoly of these contacts for himself. For this reason, he questioned whether those arrested would be put on public trial, or whether there would be secret trials.
This source dismissed the notion that what was a taking place in Saudi was a genuine anti-corruption drive: "The Saudi family do not rule Saudi Arabia. They own it. That is their view. They created the country. They own it, and therefore they cannot be corrupt."
The Royal Court in Amman is also concerned by the pressure being applied on Jordan to join an anti-Iran campaign and the potentially dire consequences of what it considers "reckless" Saudi policies.
READ MORE ►

EXCLUSIVE: Senior Saudi figures tortured and beaten in purge
"Things in Syria are going to the benefit of Iran and its allies. The Jordanian approach was to try to open channels with Iran and Russia and to calm down the Iranians and have some sort of agreement in the south," MEE's source said.
"But the Saudis are in full confrontation mode, destabilising Lebanon. If Iran wants to retaliate, it could retaliate across the whole region, which could affect Jordan directly and that is the last thing Jordan would want them to do."
When pressed by the Saudis, Jordan scaled back its diplomatic relations with Qatar, but notably did not cut them as Bahrain, the United Arab Emirates and Egypt did on the day the blockade was announced. Jordan did, however, close the office of Al Jazeera, the Qatari television network which Saudi has called on Doha to shut down.
Unlike the Palestinian President Mahmoud Abbas, King Abdullah has not been invited to go to Riyadh to express these frustrations in person. He has visited Bahrain, but went home shortly after.
Broken promises
The third source of Jordanian concern about the way Saudi is behaving is economic.
Jordan has lost money as a result of the regional boycott of Qatar, and is currently losing income it earned through the transit of goods. This is a result of the re-opening of a crossing between Saudi and Iraq at Arar, a crossing that had been closed for 27 years since Saddam Hussein's invasion of Kuwait in 1990.
Before Arar opened, all trade from Iraq passed through Jordan. With the opening of Arar, Iraq will start to use Saudi ports in the Red Sea to export to Europe, instead of the Jordanian port of Aqaba.
There is anger in the royal palace about promises of aid from Saudi Arabia, but no signs of the cash arriving in its bank accounts.
A separate Jordanian source told MEE: "The Jordanian king and the Jordanian authority are angry about promises made by the Saudis  to compensate Jordan for its loss of income with Qatar, and the fact that nothing has been received from them so far."
Jordan's Aqaba port is losing business as a consequence of the blockade of Qatar (Creative Commons)
A fourth Jordanian grievance is MbS's recent announcement of plans to build the high-tech mega city of Neom which is set to stretch across the kingdom's borders into Jordan and Egypt. The official said that Jordan was "not well briefed" about the project, fostering the suspicion that the primary beneficiary in the city's construction will not be Jordan or Egypt, but Israel which has established a regional lead in high-tech exports.
He said there were "some positive comments" on the Jordanian side, but overall it reacted cautiously to the announcement.
The official doubted whether Israel would be stampeded into a war with Hezbollah and suggested that MbS had miscalculated the reaction to his offensive on Lebanon, following the Lebanese Prime Minister's Saad Hariri's sudden resignation in Riyadh earlier this month.
Hariri, who is a Saudi citizen with significant business interests in the country, has not yet returned to Beirut and Lebanese President Michel Aoun said on Wednesday that he believed he was being detained there.
"The analysis of Jordan is that neither Israel nor the US will go for a war, and that we Jordanians will be saddled with the consequences of a direct confrontation with Iran and we will pay the consequences for this," the official said.
This article is available in French on Middle East Eye French edition.
Media in Ankara says Erdogan and Rouhani will meet Russian leader in Sochi to discuss paths to ending civil war
The three presidents will meet at Putin's official residence in the Black Sea resort of Sochi for talks on developments in Syria and the region on November 22, the Anadolu news agency said.
The meeting — the first such three-way summit between the trio — comes as Ankara, Moscow and Tehran cooperate with increasing intensity on ending the over six-year civil war in Syria.
They are sponsoring peace talks in the Kazakh capital Astana and also implementing a plan for de-escalation zones in key flashpoint areas of Syria.
The cooperation comes despite Turkey still officially being on an opposite side of the Syria conflict from Russia and Iran.
Russia, along with Iran, is the key backer of Syrian President Bashar Assad and Moscow's military intervention inside Syria is widely seen as tipping the balance in the conflict.
Turkey, however, has backed the rebels seeking Assad's ouster.
But Russia and Turkey have been working together intensely since a 2016 reconciliation deal ended a crisis caused by the shooting down of a Russian war plane over Syria.
In recent months, Turkey has markedly toned down its criticism of the Assad regime and focused on opposing Syrian Kurdish militia seen by Ankara as a terror group.
Turkey earlier this month said Russia had decided to postpone a planned Syria peace conference with all parties after Ankara objected to the potential inclusion of Kurdish forces.
Moscow denied this was the case, saying a date for the conference had never been set.
11/15/2017
Iranian President Hassan Rouhani said Wednesday that Saudi Arabia had implored Israel to bomb Lebanon, in what he scornfully said was an unprecedented act by a Muslim country.
"It is very reprehensible and shameful for a Muslim country in the region to beg the Zionist regime (Israel) to bomb the people of Lebanon," Rouhani said, backing up an assertion made last week by the head of terror group Hezbollah, an Iranian proxy that seeks to destroy Israel.
"It is unprecedented in history for a Muslim country to take such measures, and this indicates the immaturity of the individuals, who have come to power in those countries," Rouhani continued, during a government meeting, Iran's Press TV reported.
Last Friday Hezbollah chief Hassan Nasrallah accused Saudi Arabia of asking Israel to launch strikes on Lebanon amid ongoing tension between Riyadh and Tehran.
"The most dangerous thing is inciting Israel to strike Lebanon," he said in a televised address. "I'm talking about information that Saudi Arabia has asked Israel to strike Lebanon."
Israel and Hezbollah most recently fought a devastating war in 2006.
Sunni-led Saudi Arabia, under Crown Prince Mohammed bin Salman, has been intensifying its confrontation with Shiite power Iran. The two camps support rival sides in countries across the region, as well as in the wars in Yemen and Syria. Tensions rapidly increased with the resignation of Lebanese Prime Minister Saad Hariri earlier this month during a visit to Saudi Arabia.
Israel has stressed that it does not seek war with Hezbollah in Lebanon, but has launched multiple airstrikes to prevent advanced weaponry from reaching the Iran-inspired group, the most powerful military force in Lebanon.
Hariri's situation is not completely clear and calls, including from his Lebanese political rivals, have mounted for Saudi Arabia to guarantee the prime minister's freedom of movement.
The 47-year-old announced his resignation on November 4 in a surprise move that coincided with a sweeping purge in the Saudi kingdom's elite, ostensibly over embezzlement accusations. He condemned Hezbollah and Iran and said his life was in danger.
Hariri, who was born in Saudi Arabia, did not say when he would return to Lebanon, where President Michel Aoun has yet to formally accept his resignation.
ANGELA Merkel lied to Germany about the Greek financial bail-out in a bid to save billions of euros for her country's banks, according to a former Athens finance minister.
Yanis Varoufakis claims Mrs Merkel and her former finance minister Wolfgang Schäuble pushed for the Greek rescue-package to avert a eurozone cash crisis which could have had dire repercussions for Germany.
But he said to do so they had to lie to voters to convince them all was well in Frankfurt while Athens was on the verge of collapse.
Greece's unorthodox budget chief was always considered an outsider in the circle of EU finance ministers and is still ruffling feathers two years after leaving office.
He said: "When the financial sector collapsed, the German government soon discovered to their horror that Deutsche Bank and all other German banks were broken."Angela Merkel was appalled by the prospect of transferring €500 billion to rich banks and she only agreed to the loans because her consultants told her that otherwise there would be no more money coming out of the ATMs.

"But then a few months later the dilemma was repeated. And the very same banks faced bankruptcy yet again if the Greek default was not averted.

"As a result, there had to be another bailout for the German and French banks but this time it was disguised as an act of solidarity with Greece.
Angela Merkel told Germany the Greek bail out was an act of solidarity with Athens
"I don't blame Angela Merkel and Wolfgang Schäuble – no politician likes to admit to lying when they don't have to."But from the European perspective, it would have been good if they had shown leadership and had admitted it."

Mr Varoufakis said he ultimately blamed the Greek government for the financial disaster that has led to several years of austerity in his country.

He said: "If we had been more steadfast, we would have looked the German citizen in the eyes and said: 'They are forcing us to take more of your money to pretend that we are not bankrupt'.

"The ability of the Greeks to repay loans has been on the decline for a long time."
Yanis Varoufakis is still ruffling feathers in Brussels
Mr Varoufakis said he wanted to see deep reforms in Greece.He said: "The Greek rescue packages were a monstrosity.

"It is an unbelievable idea: giving the biggest credit in human history to the most bankrupt state on the condition that the revenues decrease and the population impoverishes.

"That is supposed to solve problems?"

Greece received a further €800 million from the euro rescue fund last month to settle outstanding payment obligations.