i24NEWS
April 02, 2020, 04:07 PM – latest revision April 02, 2020, 04:43 PM
W 1 min read
Abed Rahim / Flash90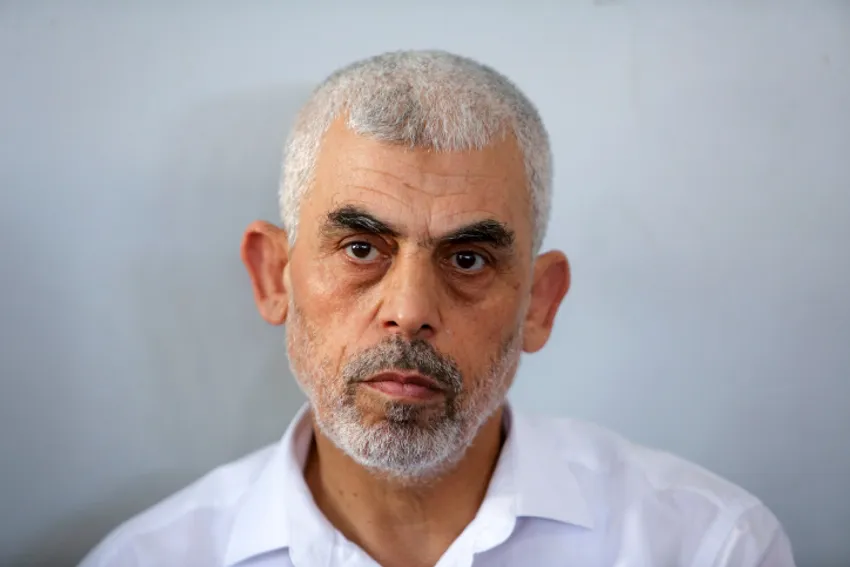 Leader of Hamas, Yahya Sinwar (pictured), visits the Rafah border in Gaza – March 2019
There have so far been only a handful of confirmed cases of COVID-19 in Gaza
The head of the Gaza-based terrorist organization Hamas warned Israel on Thursday evening that if respirators for coronavirus patients are not sent to the coastal enclave then his group will "take them by force."
"If respirators are not brought to Gaza, we will take them by force from Israel and stop the breathing of 6 million Israelis," Yahya Sinwar said in a statement, according to Hebrew media.
There have so far been only a handful of confirmed cases of COVID-19 in Gaza, but an official with the World Health Organization warned earlier Thursday that 80-90% of respirators the Gaza Strip and the West Bank were already in use.
Meanwhile, China will provide significant medical aid to the Palestinian Authority in the coming days to help stop the spread of the coronavirus, Israeli daily Ynet reported.
Palestinian health authorities are expected to start hiring 51 new doctors, while additional medical teams are expected to reinforce nurses in hospitals.
Last week, Israel dispatched hundreds of drug tests and 1,000 protective kits to medical personnel in the Gaza Strip.
Content retrieved from: https://www.i24news.tv/en/news/israel/1585858022-6-million-israelis-will-stop-breathing-if-respirators-not-sent-to-gaza-says-hamas-chief?utm_source=facebook.com&utm_medium=social&utm_campaign=intl_middle_east&utm_content=en1.